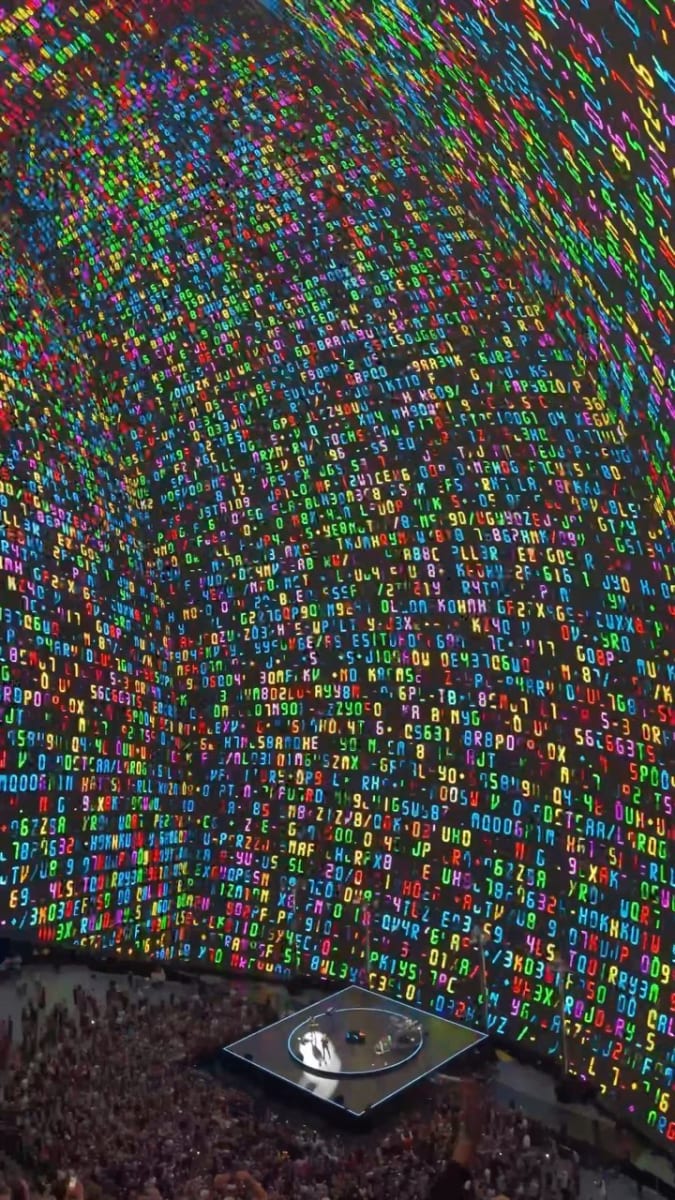 After the venue's first mind-blowing concert, it's clear the Vegas Sphere will rewrite the rulebook of live music in Sin City.
The record-breaking Sphere, which contains the world's highest-resolution wraparound LED screen, opened for the first time Friday night as U2 launched their long-awaited "UV Achtung Baby" residency. The orb's $2.3 billion price tag was put to good use at the immersive venue, where mind-boggling, floor-to-ceiling graphics enveloped a rollicking crowd.
"What a fancy pad," U2 frontman Bono said of the Sphere, which has over 160,000 speakers splayed throughout its massive interior audience bowl.
A star-studded crowd was on hand to witness the legendary rock band usher in Vegas' new kid on the block. The audience included Oprah Winfrey, LeBron James, Breaking Bad's Bryan Cranston and Aaron Paul, Matt Damon, Ava DuVernay, Orlando Bloom and many more.
We're salivating at the thought of a rave within the jaw-dropping orb, the world's biggest spherical structure. Check out our list of five DJs who would be perfect for the Sphere and watch footage from its inaugural concert below.