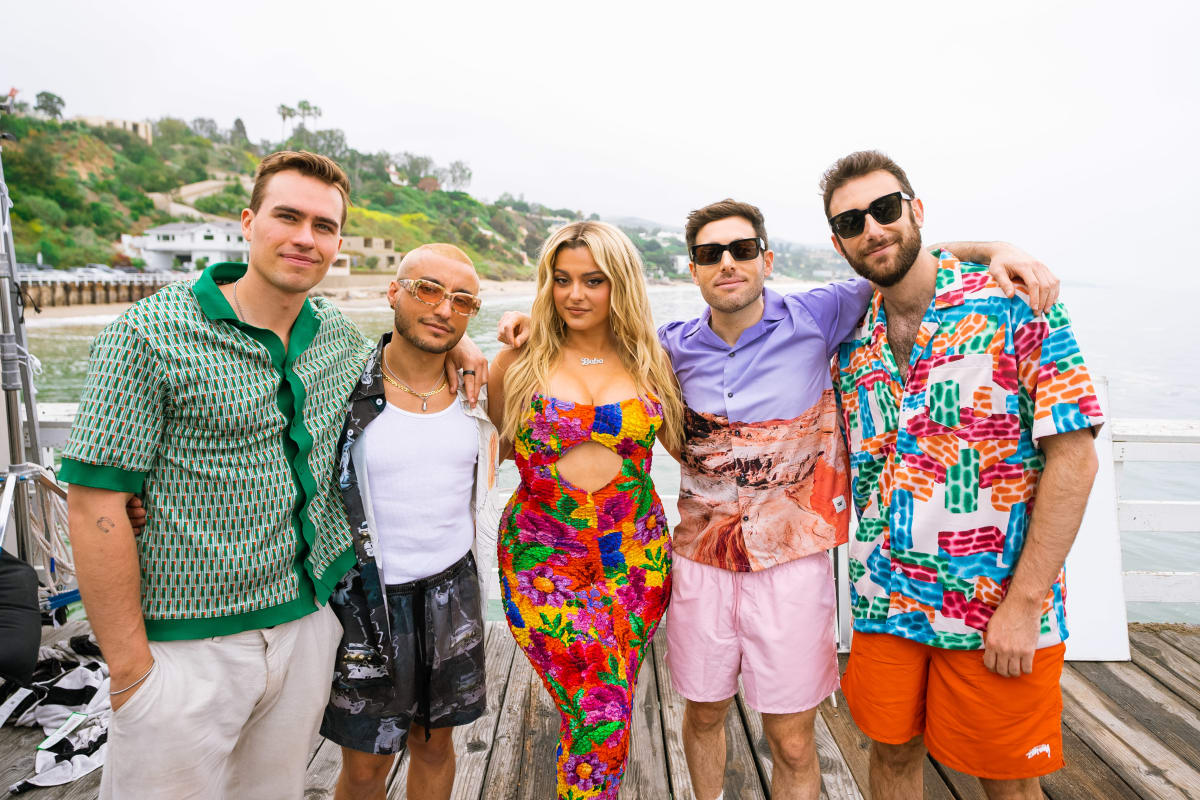 They say good things come in threes, and Two Friends, Bebe Rexha and Loud Luxury are bringing a summertime single that's as heartfelt as it is nostalgic.
The collaborative trifecta have dropped "If Only I," a track that harkens back to the era of euphoric mainstage music that defined the early 2010s. Prior to today's release, the song debuted on a meteoric high at Coachella, where Rexha appeared as a surprise guest during Two Friends' set and performed it live.
The "eleventh hour" stunt came together seamlessly and became a memorable moment from the duo's set," Two Friends' Matt Halper tells EDM.com. "The first time we met Bebe was at Coachella, right before we went on and premiered it with her," Halper said.
The "Big Bootie Mix" producers know how to keep an audience engaged with singalong-worthy mashups, remixes and live edits, but these days fans are singing to their originals with the same fervor as the classics. And with another bona fide earworm in their discography, that won't be changing any time soon.
"We're on our 'Planet Two Friends' tour right now going all across North America," added Two Friends' Eli Sones. "The song's not even out yet but people are singing it back, which is pretty awesome."
Watch the official "If Only I" music video below and stream the track here.
FOLLOW TWO FRIENDS:
Facebook: facebook.com/twofriendsmusic
Twitter: twitter.com/twofriendsmusic
Instagram: instagram.com/twofriendsmusic
Spotify: spoti.fi/2NlwPct
FOLLOW BEBE REXHA:
Facebook: facebook.com/beberexha
Twitter: twitter.com/BebeRexha
Instagram: instagram.com/beberexha
Spotify: spoti.fi/3ctVWHK
FOLLOW LOUD LUXURY:
Facebook: facebook.com/loudluxury
Twitter: twitter.com/LoudLuxury
Instagram: instagram.com/loudluxury
Spotify: tinyurl.com/vk5favd6