For electronic dance music enthusiasts, Holy Ship! Wrecked is a dream come true, offering a waterfront festival that won't capsize your finances.
Situated within Mexico's idyllic Yucatan Peninsula, Wrecked is the perfect choice for fans seeking to escape the winter blues and empty their inhibitions instead of their wallets. Returning to the lavish Hard Rock Riviera Maya from December 12-16 with a monster lineup in tow, this nautically-inspired music extravaganza is the perfect voyage for budget-conscious ravers.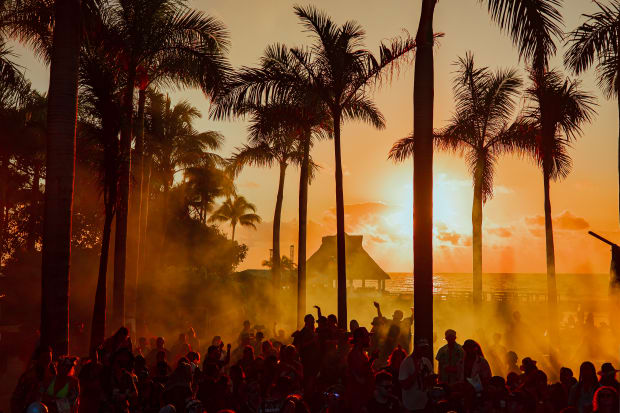 First, the travel. Roundtrip flights from the United States to Cancún International Airport cost a modest $300 on Expedia, give or take a few dollars depending on where exactly you're flying from. Flights from Canada are slightly more expensive, ranging anywhere from $315 to $600.
Wrecked also provides free shuttle service to and from the airport, which means you're saving by avoiding the upsurged Ubers and Lyfts on which you depend to transport to and from festival grounds.
Second, the all-inclusive package. Purchasing any package gives you access to all you can eat and all you can drink amenities for the entirety of your stay at Hard Rock Riviera Maya. That's right—no pesky bar bills. We're all aware of the perils of liquid courage, but the all-inclusive Wrecked package gives you (and your bank account) peace of mind.
The package price includes all music access, accommodations, food, drinks, cocktails, activities, waterpark access, room service and more. And did we mention how spectacular the food is? You're getting the most bang for you buck.
Next is the cost of accommodations, which depends on the type of room you book and how many people are staying. You can opt for a budget-friendly room or a more luxurious option, like a stagefront suite. These range anywhere from from $1,699 to $3,399.
The best part? The cost to stay at the luxurious Hard Rock Riviera Maya is similar throughout the year, so you're essentially getting a vacation with a side of free festival.


In addition to its affordability, Wrecked organizers offers a payment plan, ensuring that even those with a modest budget can come aboard. Prospective attendees can also choose to pay in full, of course. And transparency is key, as taxes and gratuities are included in ticket cost so you don't have to fret over hidden costs and nonsense convenience fees.
All said and done, you're looking at a five-day getaway for just north of $2,000. To put that into perspective, an average three-day vacation in 2023 costs $1,389.09, according to Forbes. And that's including a stay at a mid-range hotel—not the opulent Hard Rock Riviera Maya, which has a rating of 4.5 stars on Tripadvisor.
Tickets are available for purchase via Holy Ship! Wrecked's official website, where you can also find out more about the festival's pricing.
FOLLOW HOLY SHIP! WRECKED:
Website: holyship.com
Facebook: facebook.com/holyship
Twitter: twitter.com/holy_ship
Instagram: instagram.com/holyship