If great music is a road trip for our hearts, then the gear we choose with which to hear it may as well be the wheels we take to get there.
Of course, when it comes to audio gear riding in style is always nice, but sometimes what's really needed is the brute force of a tank. Sometimes beats are better served gently, with the strength of a velvet hammer. We all want bigger speakers, but with limited space and finite budgets, we settle for better sound.
Whatever your preferences, most of us aren't fortunate enough to have a speaker array on standby. So when it's time to party, grabbing whatever bluetooth speaker happens to be handy is about the best we can typically do. The good news is, reaching for the right bluetooth speaker can be a huge game-changer.
There's just one problem: there are hundreds to choose from and they all have unique advantages and disadvantages.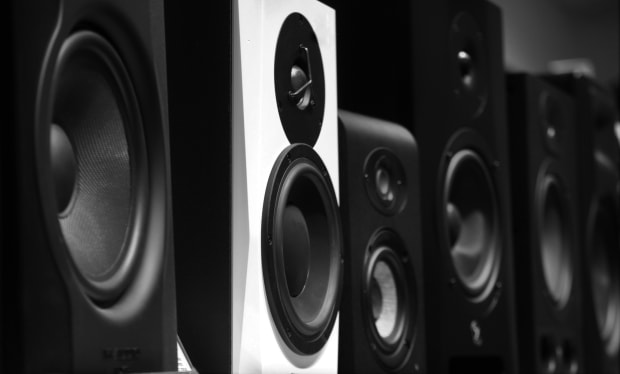 So what separates a good speaker from a great one? Some audiophiles will point to cone design and wattage being pushed by the system, while overlooking the fact that where a speaker is used effects the listening experience just about as much as the materials it was built with in the first place. Whether you're headed to the beach with a few friends, hosting a peer listening mixer for the new album or just heading out the door for an impromptu pop-up, the optimal speaker could be totally different for two individuals—or the same individual in two different places.
With that in mind, we looked for the truly extraordinary. We skipped the bulky units that require a two-person team to place as well as the small speakers which may get drowned out once a handful of people start talking. We aimed for professional grade units at splurge-worthy prices, in that goldilocks sweet-spot: over $500 but under $1,000. In other words, the gear showcased below will make most of the other bluetooth speakers look like kids toys.
Over the span of almost two months pressing buttons, turning knobs and finicking with mobile apps we narrowed 20 contenders to three dream machines. Whether you're thirsting for acoustic brilliance in crystalline vocals or you're just in it for the full body bass massages, each of the best-in-class bluetooth speakers below distinguish themselves from their smaller counterparts with a difference you can hear.
Nevertheless, head-scratching audiophiles and uncertain speaker-heads can rest assured: the choice of any one of these is enough to turn a low key get-together into a wildly satisfying dance party.
JBL Compact Eon Mobile PA: For the ultimate on-the-go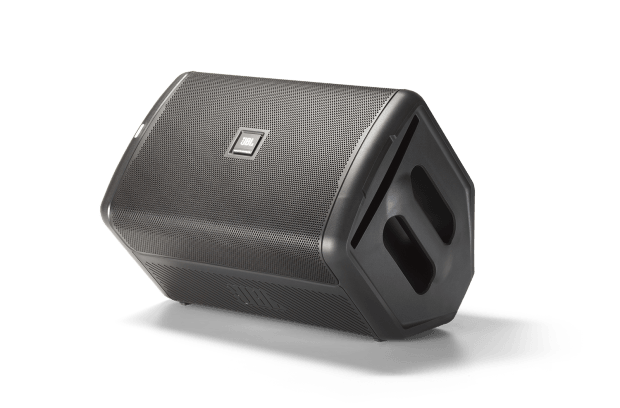 For tailgates, camping trips, ratchet wedding receptions and other situations that call for a beefy sound profile well-suited to operation from almost anywhere, JBL's Compact Eon comes in clutch. They offer numerous smaller speakers, but we were looking for muscle and the Eon is a full-fledged gun show.
It's boxed as a mobile PA system, but its durable hard shell casings and multiple inputs serve to remind us how much fun we can have with friends, and its replaceable battery system says how serious a person can be about it. It may be the ultimate impromptu throwdown device. First, because it works beautifully as a massive bluetooth speaker. And second, because it can be instrumental as a monitor speaker in a larger setup (they come in a multitude of sizes and dimensions) or work as a standalone for easy travel. We tried a compact model and found its still gargantuan size was enough to make a statement about the importance of great music. Loudly.
"Usually, it's the quality of the metals in the components that make one speaker better than another." – David Glaubke, Director of Global Communications, HARMAN Professional Solutions
BOSE S1 Pro+: For studio crispness at home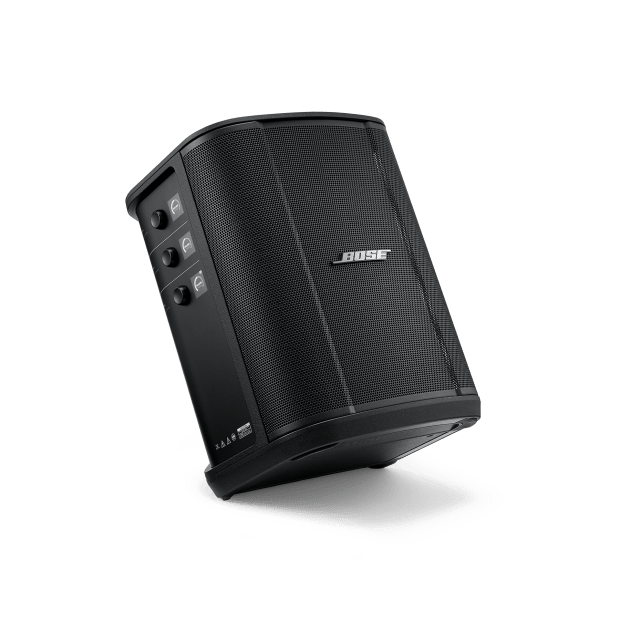 For over-the-top office parties, get-togethers turned ragers and a crisp, clean, omnidirectional sound that can hold its weight in a crowded room while still delivering the heat, the Bose S1 Pro+ is a dream. Surprisingly similar in shape to the Eon but condensed into a smaller package, the Bose S1 Pro+ drops the tech of the system back further into the cone, giving it an almost omnidirectional sound with near-studio grade clarity even at high volumes.
Cased in light plastics, but built with high grade metals where it counts the S1 Pro+ is impressively solid even against the veracity of its own force. It distinguishes itself a bit further from the Eon with a vertical-tilted resting position and tiny, tamagotchi-style screens for each of its three channels. Audibly, the S1 Pro+ does more than fill the room too. It drenches it with a sound so acoustically rich and immersive that you're just a VR headset or clicker away from feeling like you're in the action on stage or hearing it for the first time in the studio.
"With optional wireless mic/line and instrument transmitters (sold separately), OLED displays, and four positioning options, the S1 Pro+ is versatile, portable, and powerful making it a go-to for live performance." – Ryan Carney, Public Relations Specialist, BOSE
SOUNDBOKS Go: For outdoor with oomph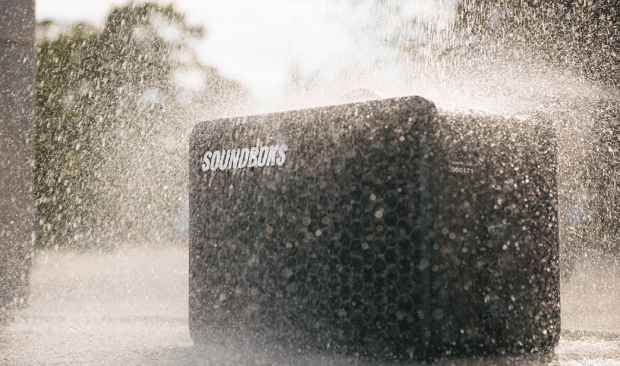 In lieu of an indoor shindig, if the party you're organizing or crashing is off in the woods, at a campground in a festival or at a clandestine desert rave, something a bit more rugged may be needed. Where other speakers dare not to tread, the SOUNDBOKS seems to thrive.
For one so brawny it feels like it can tumble off a Kubota, or cartwheel down a flight of stairs and still offer a meaty wallop the only go-to is the SOUNDBOKS Go. Its water-resistant, shock-resistant and the removable battery lasts around 40 hours on one charge. For those who like beats with an extra punch, the SOUNDBOKS Go also packs tank-like force that hits so boldly they advertise it as "the loudest speaker on the market."
If that weren't enough, multiple SOUNDBOKSs units can link to and "host" one another forming a stereo array or something more substantial as more pieces are added. It also has the distinction of being from a brand most don't have a formed perception about yet. It's new and independent, so it goes hand in glove with renegade culture like a muscled up contender from the underground.
"Three high school friends [were headed to a Danish Festival and] felt a need to supply their camp with sound for the entire 8 days of the festival and no product out there delivered that. Based on the principles of a speaker that would survive beer splashes, last for 8 days, and outplay neighboring camps, the SOUNDBOKS was born." – Søs Bondo, Global Brand Experience & Partnership, SOUNDBOKS