The piping-hot Afterlife brand is set to make its West Coast debut this fall.
Helmed by renowned techno duo Tale Of Us, Afterlife's events have wowed worldwide audiences from Ibiza to Miami. Now, Goldenvoice and Framework have partnered to bring the brand to the City of Angels.
A month after announcing a landmark distribution deal with Interscope Records, Afterlife has revealed an immersive live experience taking place on October 13th and 14th at the Los Angeles State Historic Park. The venue was also home to Kx5's record-setting performance earlier this year.
The concerts are said to feature "entrancing visual installations, advanced sound engineering and stage design."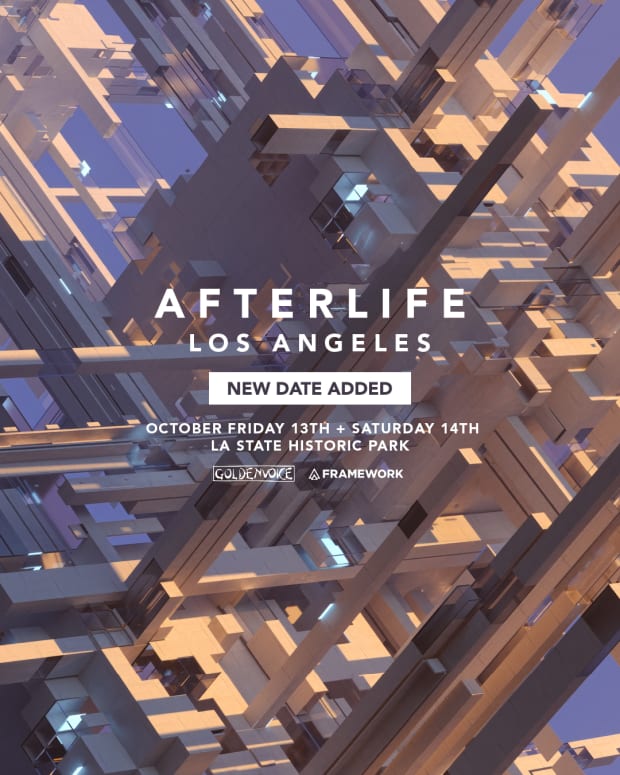 Afterlife was launched back in 2016 by MRAK and Anyma of Tale Of Us. Paired with its otherworldly visual aesthetic and haunting, transcendent approach to melodic techno, the brand is beloved for its spine-tingling live shows. The lineups for the L.A. shows have not yet been announced, but Tale Of Us have been confirmed to headline.
You can purchase tickets here.
FOLLOW AFTERLIFE:
Website: after.life
Facebook: Facebook.com/Afterlifeofc
Instagram: Instagram.com/Afterlife_ofc
Twitter: Twitter.com/Afterlife_ofc