On February 6th, a violent, 7.8 magnitude earthquake devastated Turkey and Syria, killing over 50,000 people and leaving millions without water, shelter or food.
Now, Skrillex has partnered with OXFAM International to drive donations for the relief organization's emergency response fund, providing victims with clean water, food, medical care, hygiene kits and other disaster relief essentials.
The music video for "XENA," a track featuring Nai Barghouti, sets a backdrop for a powerful series of scenes wherein women resist and overcome violence through music, dance and emotion. They ultimately demonstrate their inherent nature to fight for freedom and the right to explore and express themselves, especially in the face of hate.
"The film is around female passion/rage, liberation, duality of culture, freedom of choice and resistance," explained the video's director, Amara Abbas. "It is about the women who are leading revolution in systems that are designed against them…it's about what this movement represents, what these young women represent—and what they inspire."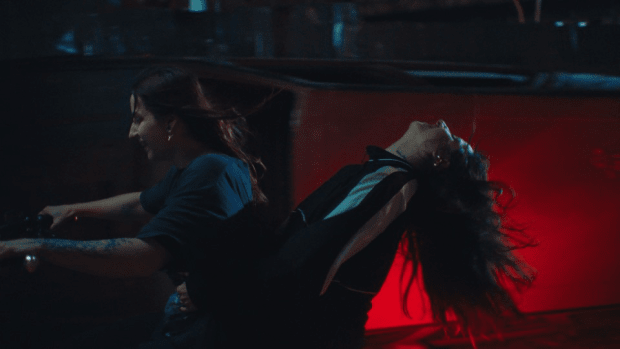 "Not a lot of us have experienced being in regions where such intense events have occurred and the bones of what has happened is still very much there," Abbas continues. "This film is, in some way, the phoenix moment of women who are living this reality."
The description of the "XENA" video includes a donation link to support victims of the Turkey-Syria earthquake. You can donate to OXFAM International's relief efforts here.
FOLLOW SKRILLEX:
Facebook: facebook.com/skrillex
Twitter: twitter.com/Skrillex
Instagram: instagram.com/skrillex
Spotify: spoti.fi/30OEWUh