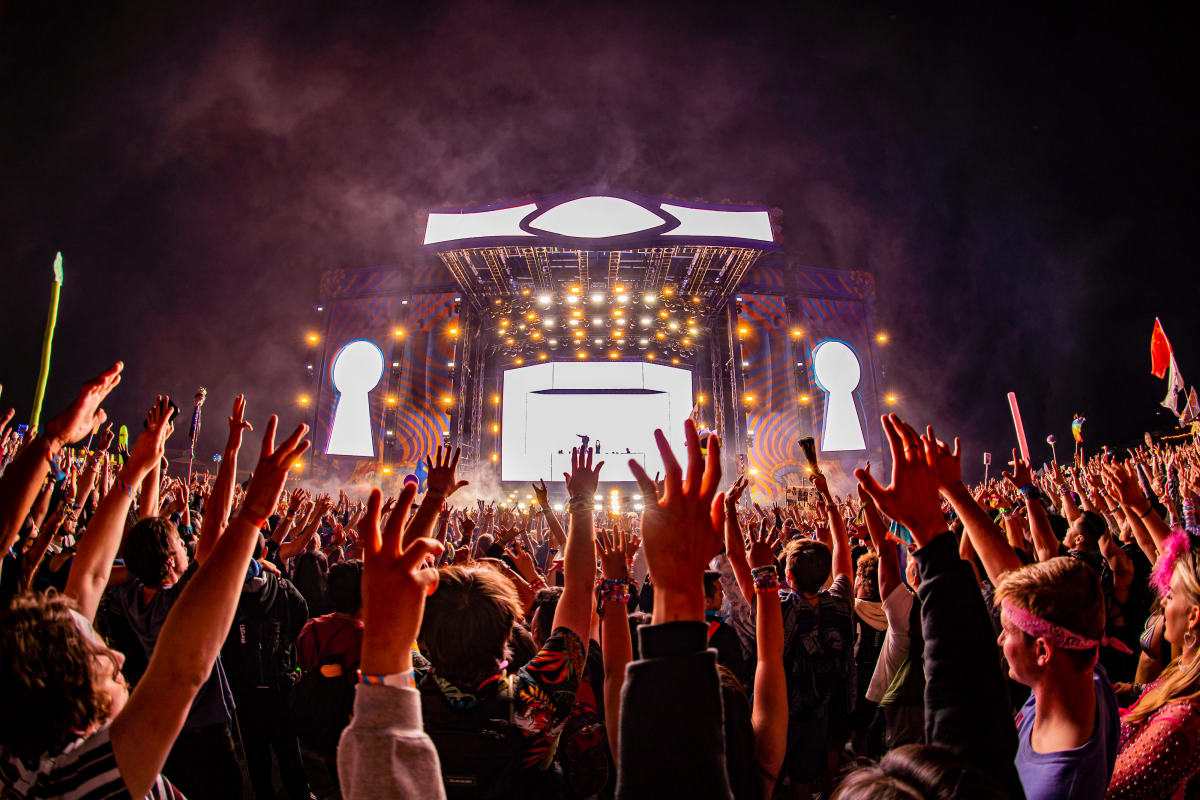 The two victims who died as a result of last weekend's tragic shooting at the campgrounds of the Beyond Wonderland festival have been identified by law enforcement officials.
The victims who died were Brandy Escamilla, 29, and Josilyn Ruiz, 26, a couple based in Seattle. Escamilla and Ruiz, who were both nurses, were shot and killed by a single gunman on the night of June 17th, according to a press release issued by the North Central Washington Special Investigations Unit.
Escamilla and Ruiz were engaged to be married, according to Kevin Boyle, an attorney representing the family of the latter.
"My understanding is that they had actually gone back to the campsite to put on some warmer clothes and unfortunately the shooter opened fire on their campsite and on them," Boyle told KIRO-TV.
Authorities also identified the suspect, James Kelly, 26, an active-duty member of the U.S. Army stationed at Joint Base Lewis-McChord in Tacoma. Police shot and detained Kelly after he allegedly "randomly fired into a crowd of people" in a campground "several hundred yards away" from Beyond Wonderland, an electronic music festival that annually attracts thousands to the Gorge Amphitheatre.
Kelly was hospitalized for a gunshot wound and ultimately booked in the Grant County Jail on two counts of first-degree murder, two counts of first-degree assault and one count of first-degree assault domestic violence, according to local reports.
View the original article to see embedded media.
The families of Escamilla and Ruiz have now launched GoFundMe campaigns to raise money for funeral costs and efforts to retrieve their belongings, among other expenses. The goal of both fundraisers is to raise $50,000.
"Our lives will never be the same," reads the description of Ruiz's GoFundMe, which was written by her sister-in-law, Leilani. "Josilyn is a daughter, sister, godmother, aunt, niece, cousin, friend, nurse, and fiance. Words cannot describe the pain our family and friends are grieving from our precious loss of a wonderful angel."
"We cannot put into words the pain our family is enduring," reads the description of Escamilla's GoFundMe. "Brandy was kind, caring, the kind of person that would light up a room with her energy and her beautiful smile.. Brandy was a daughter, niece, cousin, godmother, aunt, and fiancée. She was a huge light in our lives with a lot of goals and ambitions to look forward to."
In the wake of the mass shooting, Insomniac founder and CEO Pasquale Rotella released a statement lamenting the "heinous" tragedy.
"Throughout 30 years of organizing events, we have brought together millions of people without any incidents of this nature," Rotella said. "I hold a profound love for our community and deeply value the principles that define our culture. This incident stands in stark contrast to everything we stand for – it goes agains the spirit of unity, love and respect that we strive to foster within our community."
---
Editor's Note: If you or anyone you know is experiencing distress following an act of terrorism or mass violence occurring within the United States, you can call the Disaster Distress Helpline, a national hotline dedicated to providing year-round disaster crisis counseling.
For additional resources and more information, visit the website of the Office for Victims of Crime.