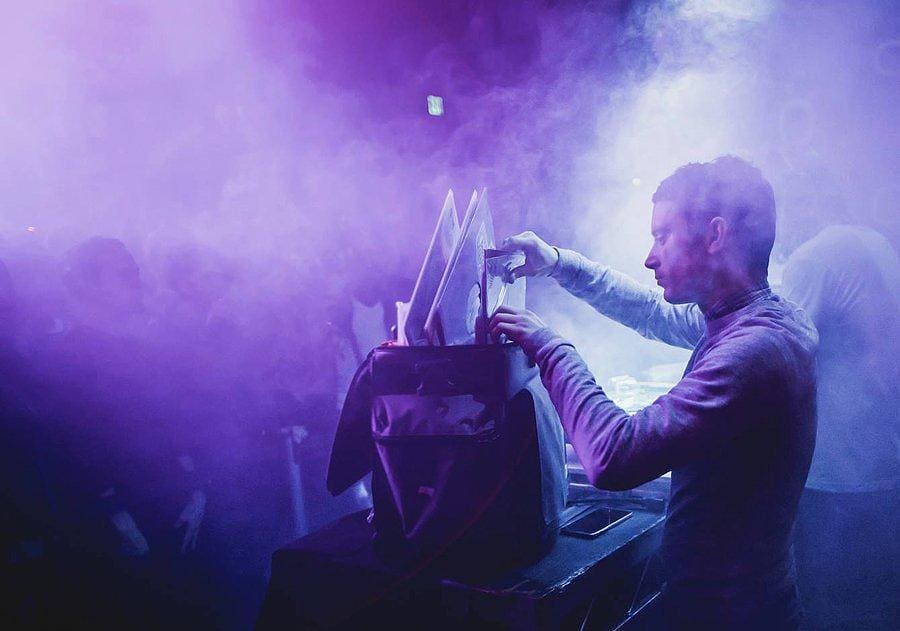 A rave is coming to the faraway lands of Hobbiton and Frodo is set to be the most famous DJ in all of Middle-earth.
A pair of fantasy-themed electronic events will see The Lord of the Rings star Elijah Wood and Zach Cowie perform headlining sets at Seattle's Q Nightclub on February 1st and Portland's 45 East on February 3rd. Together, the two actors perform under their collaborative alias, Wooded Wisdom, playing all 45 RPM records.
In a well-curated accompaniment for the themed events, Nora Van Elken will play supporting sets for both shows. Earlier this year, the Dutch DJ and producer surprised fans with an epic triptych of progressive house tracks that reworked iconic music from J.R.R. Tolkien's iconic LOTR series, in which Wood starred as Frodo Baggins.
Wood is no stranger to getting behind the decks, who started DJing at a bar in New Zealand in 2000. It would be nearly 10 years later until he collaborated with Cowie at a party, where the two "bonded over obscure music… over a similar sense of adventure in music consumption," per The New York Times. The two then formed Wooden Wisdom, spinning all-vinyl, psychedelic '70s funk and garage mainly for their friends.
Wooded Wisdom have been somewhat on the back-burner since then, although the two performed alongside DJ Fitz at Primavera Sound over the summer. Now, LOTR fans and vinyl enthusiasts will get a taste of the duo to kick off the frosty winter season proper.
Costumes are highly encouraged for the events. Both nights are set to be magical sonic journeys trekking across the mystical lands of sweltering house music.
If Gandalf once again gets delayed on his epic journey home, we'll know what went down.
Follow Wooden Wisdom:
Facebook: facebook.com/woodenwisdommusic
Instagram: instagram.com/woodenwisdompage