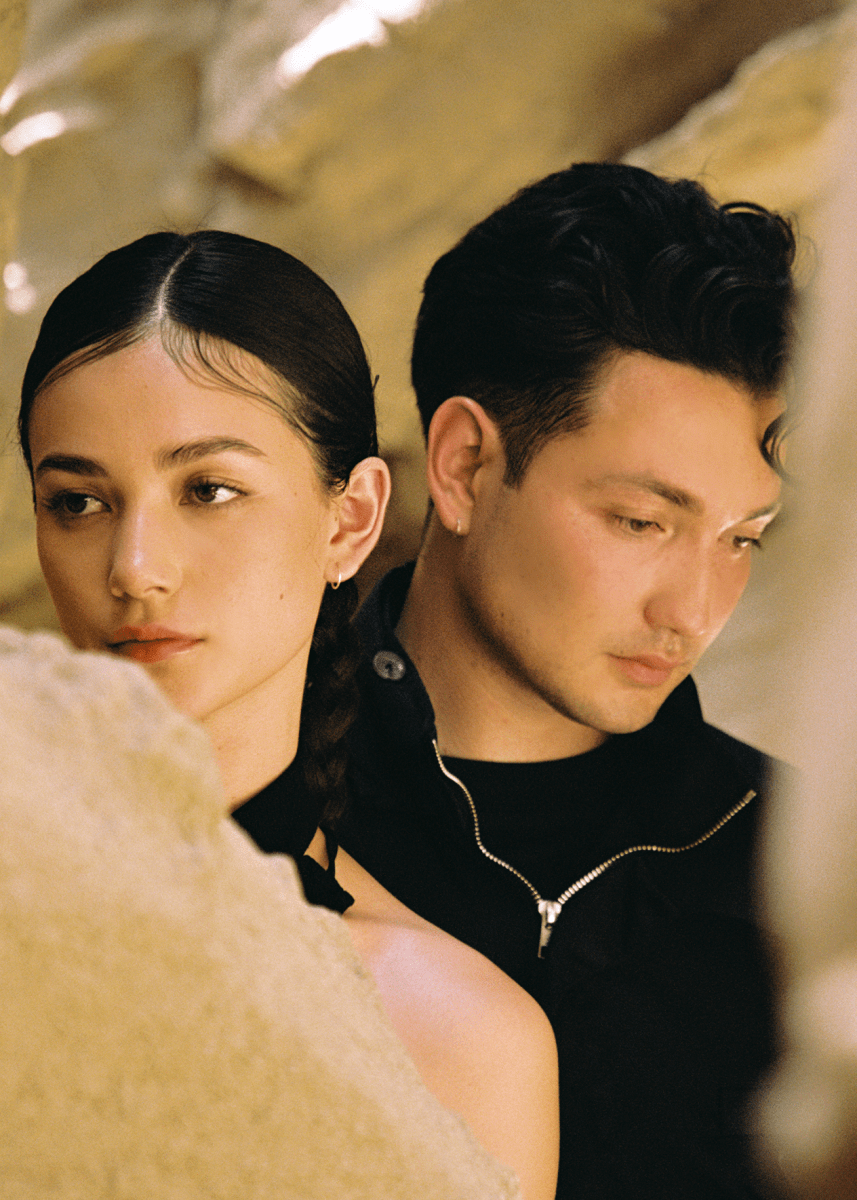 Lastlings are wearing their hearts on their sleeves with the release of their new album, Perfect World.
Released on RÜFÜS DU SOL's Rose Avenue Records, the album is a testament to the brother-sister duo's commitment to making music that speaks to the soul. Each of its 12 tracks translates layers of vulnerable emotion to convey the rollercoaster of heartbreak, grief and acceptance after a love lost.
The EDM.com Class of 2021 tandem's new album sparks goosebumps and takes us to a profoundly personal place. Blending sounds from the worlds of indietronica and house music under the atmospheric pitter-patter of rhythmic drums, the album is a stunning showcase of Lastlings' signature style.
The feelings and experiences that have been woven into Perfect World resonate in a empathetic way. The album sends the message that only after learning to process the earth-shattering reality of loss, can we eventually re-learn independence, find inner strength and let self-love guide us forward.
"It's about seeing and accepting the imperfect things in life," said Lastlings' Amy Dowdle. "Everything is perfect when you're growing up and watching all the princess movies. You have this idea of love, and growing up, you start to realize it can be messy, but it's still very beautiful. In this album, we want to show everyone that that is okay. Life is going to be messy; all these things happen, and you're not alone."
The album begins with the breathtaking "Holding Me Like Water," which features delicate, chillingly beautiful lyrics that melt into its all-encompassing beat, complete with haunting sound design. The track is steeped in nostalgic and complex emotion, telling the story of a broken heart and the difficult journey of processing the ensuing grief.
The titular "Perfect World" is an invitation to dive even deeper into their vulnerability. Crying on the dancefloor takes a whole new meaning in this stunning track, which evokes a clear emotional release with its dreamy synths and drums that make you want to move your feet.
The album goes on to incorporate messages of self-love, acceptance, growth and finding the strength to move forward with "'Better Off Without You" and "Let You In." These remarkable cuts explore the healing process that can take place after the initial anguish settles and we find the strength to internalize its lessons, ultimately creating meaning from loss.
"We hope this album gives you the strength to persevere through anything that you're going through," Lastlings wrote on Instagram. "We hope that it helps you to have faith in yourself and believe that you are special in your own individual way. We hope this album reminds you that you will be okay being on your own, and that you don't need to rush in life… take things slow. We hope that it helps you see that there is always a light at the end of the tunnel."
Lastlings are now set to take the album on the road for an eponymous tour throughout Australia at the end of June before heading to North America to perform 14 dates in New York, Detroit, Chicago and more. Tickets are available here.
FOLLOW LASTLINGS:
Facebook: facebook.com/lastlingsmusic
Twitter: twitter.com/LASTLINGS
Instagram: instagram.com/lastlings
Spotify: spoti.fi/3mv2m9s