ODESZA have consistently pushed creative boundaries to establish a distinctive identity in the electronic music scene. Their commitment to innovation runs the gamut of new music, feature-length films and more, but the duo's current tour encapsulates it in ways fans have only dreamed of.
Delivering high-energy experiences punctuated by moments of melodic beauty, ODESZA's "The Last Goodbye" tour has been a runaway hit. After momentous concerts in Tampa, Indianapolis and more, they headed to Charlotte for a typically scintillating show.
The 27-song setlist encompassed both new and classic tracks, with a VIP remix of Pretty Lights' "One Day They'll Know" making a special appearance. ODESZA also incorporated two songs from their collaborative side project with Golden Features, BRONSON, named "TENSE" and "LEEP MOVING."
The duo's signature drumline, however, was the concert's indisputable highlight, with each member demonstrating impeccable synchronization. ODESZA's Harrison Mills and Clayton Knight even joined the drumline briefly, adding an element of fun to the performance.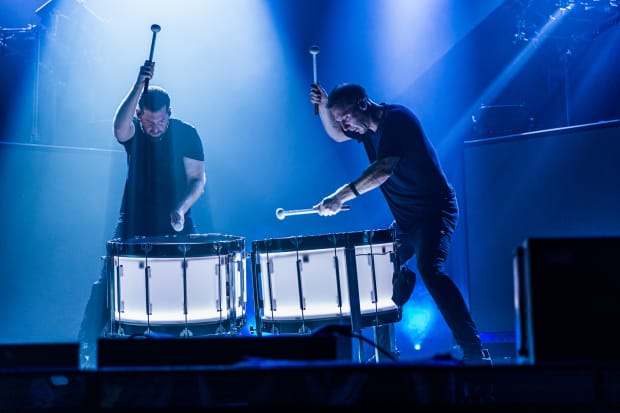 Special guests for the show included singer-songwriters Mansionair, Naomi Wild and Izzy Bizu. Bob Moses also delivered an impressive performance as the opening support act, joining TOKiMONSTA and MiTiS, among others. The Grammy-nominated duo's signature blend of electronic, house and indie-rock elements created a dynamic and engaging atmosphere, especially with standout performances of "Tearing Me Up" and "Back Down."
ODESZA's "The Last Goodbye" tour is still going strong and fans can catch shows across the Midwest and West Coast until October 2023. In the meantime, check out our exclusive gallery below.
Follow ODESZA:
Facebook: facebook.com/odesza
Instagram: instagram.com/odesza
Twitter: twitter.com/odesza
Spotify: spoti.fi/3hCvE32