A rare Vegas musical act will be the architects of the city's sonic countdown to 2024.
ODESZA have been confirmed to headline New Year's weekend at Resorts World's Zouk Nightclub. The superstar electronic music duo, who are beloved for their larger-than-life arena performances, will perform a special DJ set at the club on Friday, December 29th.
ODESZA's influence in Sin City has historically stemmed from their live performances at large-scale concerts and festivals like Life Is Beautiful. A DJ set in the confines of a Vegas nightclub is extremely rare.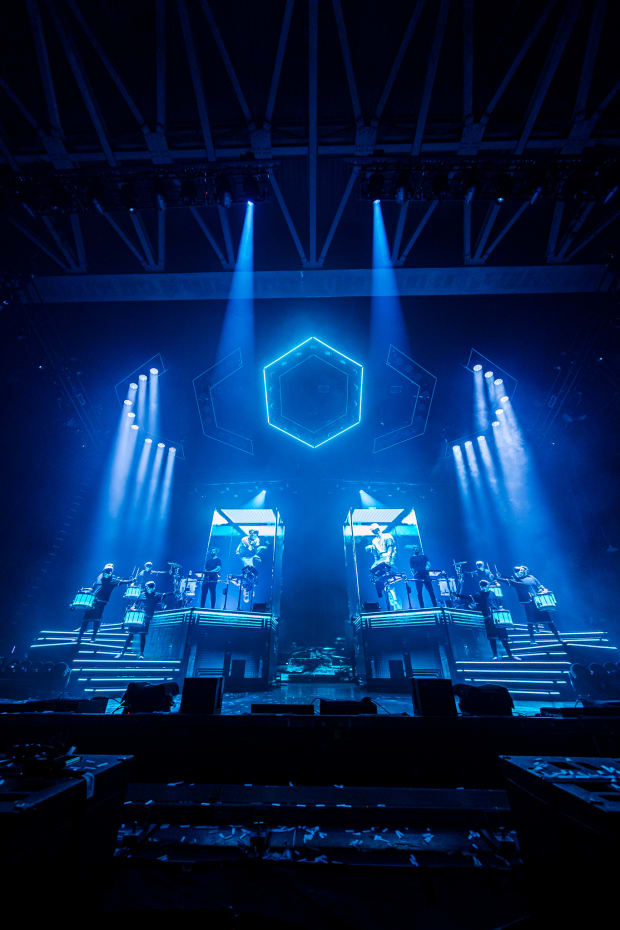 Longtime fans can attest there's nothing quite like ODESZA's live performances, which feature a captivating drumline and intricate, stupefying visual production. They'll forgo many of those frills at Zouk, however, as they perform a more intimate set.
"As one of the biggest party weekends of the year, we are thrilled to be able to provide our guests with this amazing celebration and bring ODESZA's DJ set to our stage for the first time," Brent Freed, Zouk Group's Executive Director of Talent Programming, said in a statement.
You can purchase tickets to the event here. For more on Zouk Nightclub, read about how the venue's owners are changing the fabric of Vegas nightlife via our in-depth feature.
Follow ODESZA:
Facebook: facebook.com/odesza
Instagram: instagram.com/odesza
Twitter: twitter.com/odesza
Spotify: spoti.fi/3hCvE32