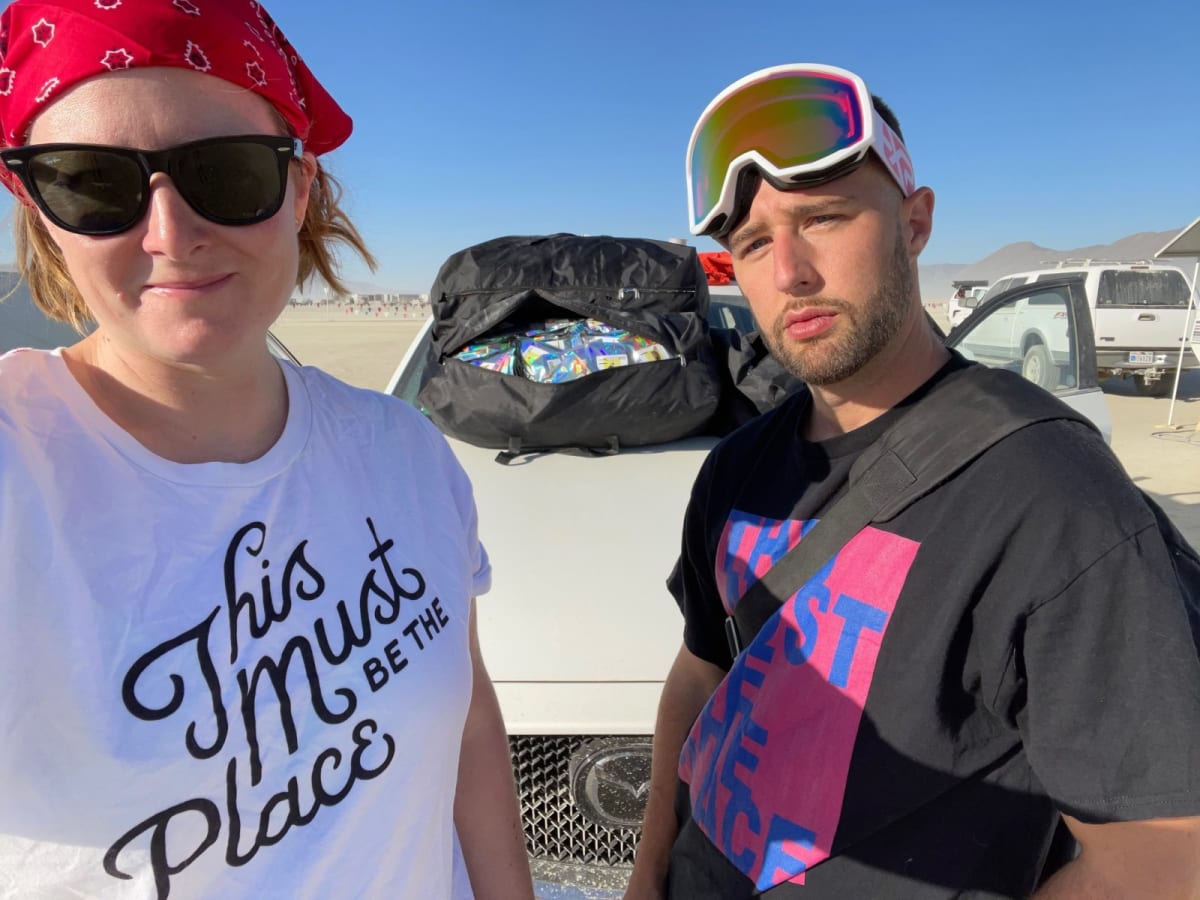 Harm reduction efforts have made their way onto the grounds of this year's Lollapalooza in Chicago.
A graphic for This Must Be The Place, a nonprofit with a mission to provide free, accessible naloxone to victims of overdoses, was spotted in rotation at the festival's mainstage all weekend long in Grant Park. The organization additionally provides critical naloxone application training to festival attendees who volunteer to carry the life-saving product.
Taking to Instagram, co-founders Ingela Travers-Hayward and William Perry celebrated the fact that carrying naloxone at music festivals is rapidly becoming more commonplace.
"It's really incredible to think that just a little over a year ago, we were begging promoters to allow us on festival grounds," their post reads.
View the original article to see embedded media.
The couple had plans to hand out over 4,000 doses of the nasal spray over the weekend. This year's Lollapalooza drew a record-breaking audience of over 500,000 across four days.
Over 1,800 Cook County residents were victims of lethal fentanyl overdoses last year and city officials caution that the substance should be assumed to be present in any recreational drug obtained off the street, according to WBEZ Chicago.
Read our feature about the need for harm reduction in the electronic dance music community here.