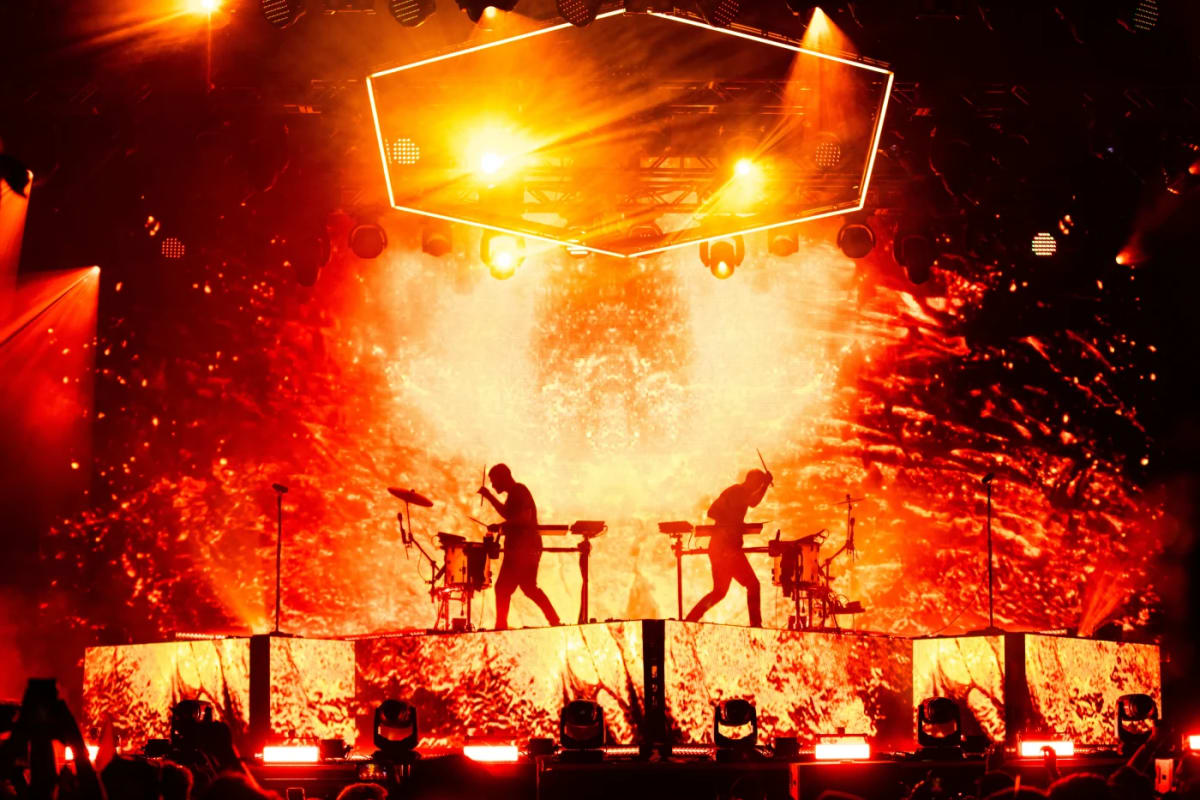 Like the first lick of a melting popsicle on a scorching day, the arrival of summer demands an equally refreshing soundtrack. And as we embrace the season's sizzle, one question nags at the dance music hive mind: is it really summer without the soul-stirring melodies of ODESZA?
The duo's new EP, Flaws in Our Design, scratches our undeniable itch for blissed-out beats when the mercury rises and the days stretch longer. Produced in collaboration with Yellow House, the project is a song-cycle of breezy indietronica that calls to mind crisp summer air and sun-kissed daffodil meadows.
It's tough not to melt to the whimsy of the Cape Town-based singer-songwriter, whose effervescent work is an essential ingredient of this summertime cocktail. That's especially true in "Undone," one of the EP's highlights, a captivating cry for help where his croons about an existential crisis are camouflaged with ODESZA's buoyant and carefree production.
"Life can't be won, can't be tamed / The point of it all goes unnamed / The lost and the gained weigh the same / When returned to dust or to flame," Yellow House quavers.
Listen to Flaws in Our Design below and find the new EP on streaming platforms here. Fans can also pre-order the record on limited edition vinyl and cassette, which is scheduled to ship on September 28th.
Follow ODESZA:
Facebook: facebook.com/odesza
Instagram: instagram.com/odesza
Twitter: twitter.com/odesza
Spotify: spoti.fi/3hCvE32