Inhibitions melting faster than the sunscreen on their arms, the people of Splash House left it all out on the field over the weekend.
The first of two August weekenders under the blistering SoCal sun are now in the books for the organizers of the beloved electronic music festival, who are celebrating its 10th anniversary in 2023. And they met the moment, throwing one of the year's best.
Curating a surreal landscape that's part Dr. Seuss, part Studio 54, Splash House once again managed to merge the stark beauty of the desert with the palpitating energy of a disco wonderland. It's a place where nature meets neon and cactus meets confetti.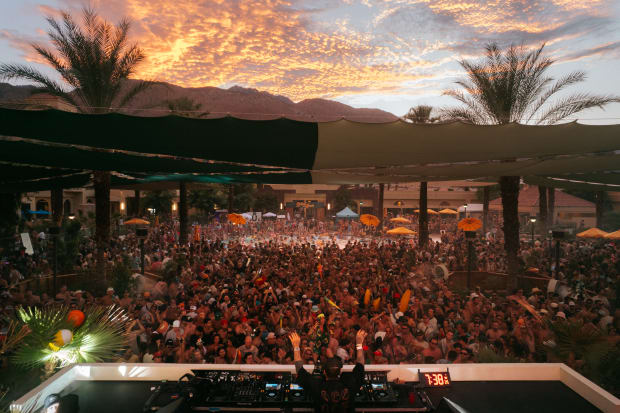 It was virtually impossible not to devolve into a hot mess under the searing SoCal sun, which walloped us with a 108° fist. Just ask this dude, who started his day with an unapologetic belly-flop into the pool.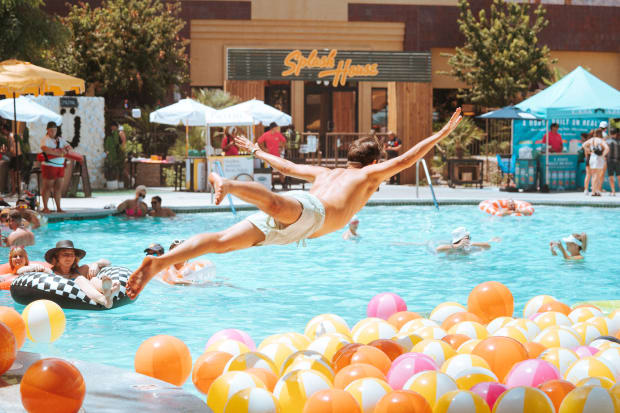 But that's the beauty of Splash House, where if you're not sweating through your clothes while dancing like no one's watching, you're just not doing it right.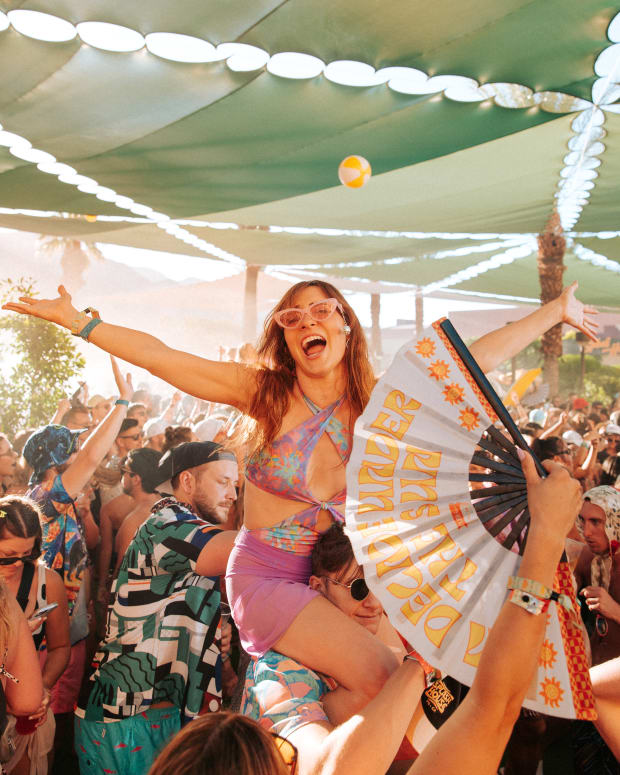 Splash House comprises three stages, which are located at a trio of Palm Springs hotels. Save for an abundance of palm fronds and pool floaties, they're all different in terms of their aesthetic, but they have one thing in common: four-on-the-floor house music you can feel in your bones.
While all three stages—Renaissance, Saguaro and Margaritaville—were memorable, it was the lattermost that came out on top as the weekend's best. Home to two straight days of down-and-dirty dance bedlam, Margaritaville was where the desert heat met its match in a musical blender.
One of our favorite sets was from rising Italian artist Adapter, whose rapturous DJ set reached its boiling point when he dropped a blissed-out tech house remix of The Temptations' 60's classic, "My Girl." The sun then folded over the stage, which was like watching a giant margarita glass slowly filling with the essence of a perfect sunset of orange, pink and tequila gold.
View the original article to see embedded media.
Meanwhile, attendees over at the Renaissance witnessed CID tear up the pool with his encyclopedic catalog of house anthems. The renowned producer closed out the first day with a scintillating headlining set.
View the original article to see embedded media.
The second day again brought scorching heat both in the air on the stage. The charismatic Anna Lunoe was one of the day's highlights, her hip-shaking house bangers permeating through Margaritaville.
We twirled, we thrashed and we splashed as Lunoe threw down, donning a pair of chic white cat-eye sunglasses.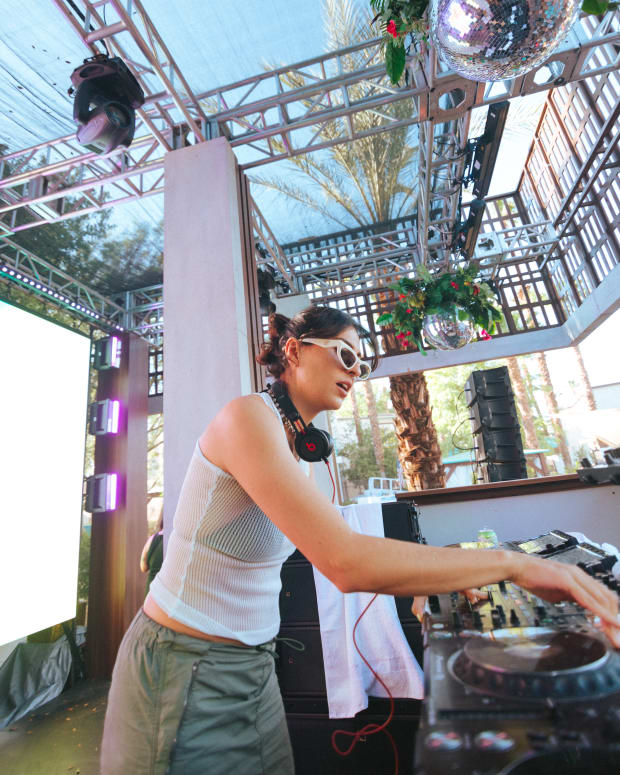 The end of Splash House's first August 2023 weekend was ushered in by three elite headliners: LP Giobbi, Vintage Culture and Wax Motif.
Giobbi, the spirited Femme House founder who was named Best Music Executive on EDM.com's "Best of 2021: Industry Leaders" list, was—as usual—a breath of fresh air. Her patented "piano house" sound was ideal for the summery Saguaro stage, where she dropped a euphoric live set.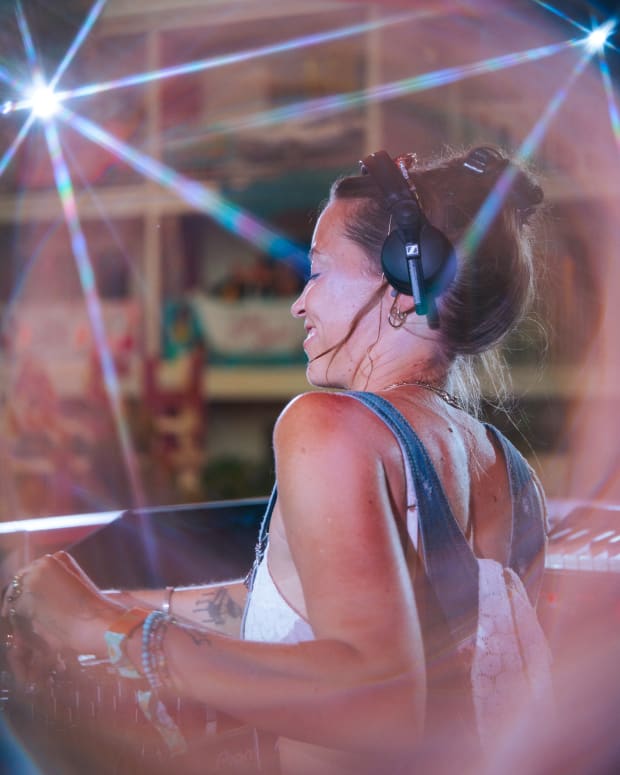 Over at Renaissance, Brazilian dance music superstar Vintage Culture stunned with a sizzling performance. And while that was going down, Wax Motif brought home Margaritaville with one of the weekend's best performances, his signature sound pervading the pool with pumping house beats and sultry Latin rhythms.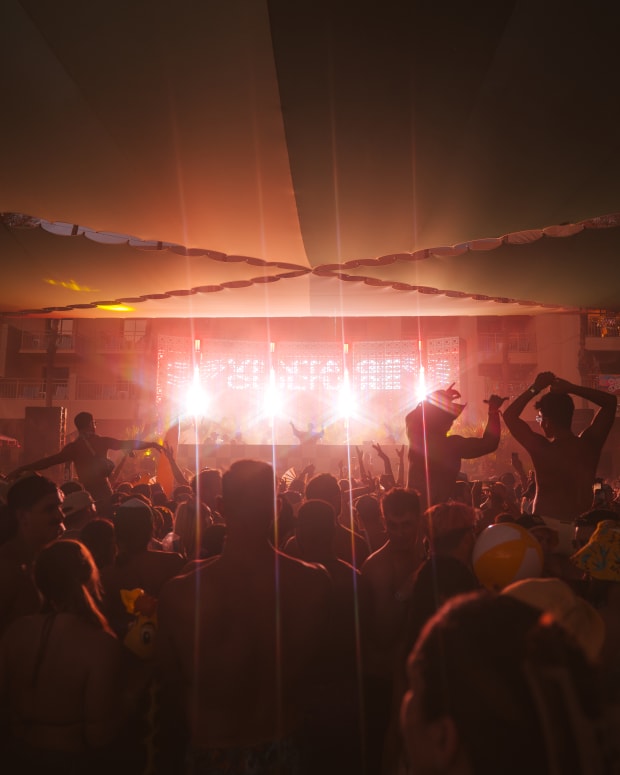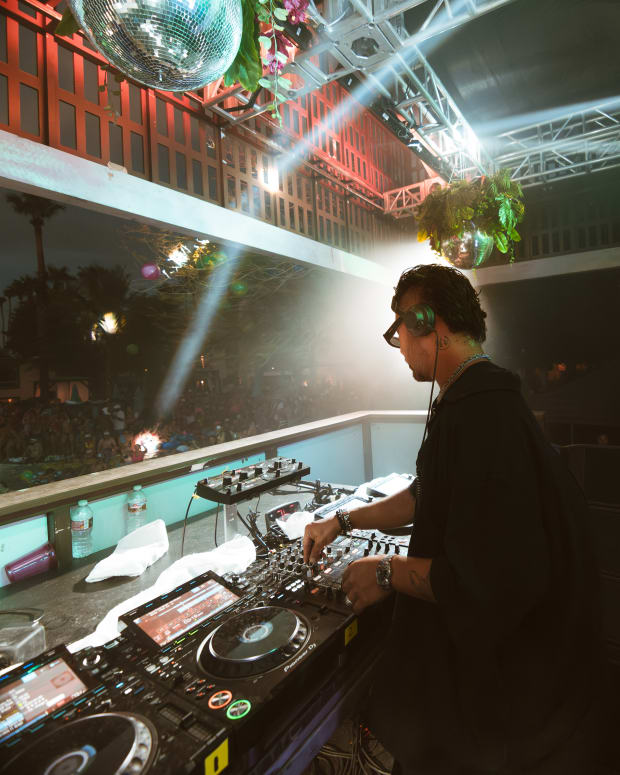 After such a big weekend, it's hard to believe the sun hasn't even set on this year's Splash House festivities. The festival returns for its final 2023 edition this weekend with another huge lineup featuring SIDEPIECE, Tchami, Skream, Matroda and EDM.com Class of 2023 star Westend, among others.
You can purchase tickets here.
Follow Splash House:
Facebook: facebook.com/SplashHousePS
Twitter: twitter.com/SplashHousePS
Instagram: instagram.com/splashhouse