For the past decade, GRiZ has been a stalwart of the EDM community, wherein his work has only become more influential as the years pass. But yesterday his fans were hit with the heartbreaking news of an impending sabbatical, citing a desire to spend more time with family and friends.
In that announcement, GRiZ mentioned an upcoming show that would be his last curated event before his hiatus in October. With only a hint that the event would take place at an intimate and beautiful venue, diehard fans immediately began to speculate.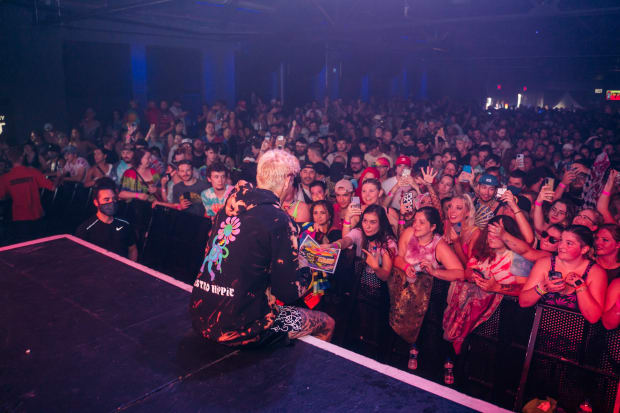 24 long hours later, they received their answer in the form of a "cosmic campout" called Ursa Major, scheduled for September 22-24 at the Pepsi Amphitheater in Flagstaff, Arizona. Taking to social media, GRiZ shed some light about the direction of the camping event and the wonders of its location, where Pluto was discovered.
"The intention is an intimate three day GRiZ fam gathering with meaningful music, art, workshops and camping. The venue (Pepsi Amp) in Flagstaff is GORGEOUS," GRiZ writes. "I told management I wanted a place in the woods where I can sit back smoke a joint and hang w my friends and play music over the summer. The focus of this isn't huge led stage production but rather experience, lifestyle, and music (but yea we still bringing production, pew pew!)"
GRiZ will perform three unique sets at Ursa Major, which will also feature performances by Opiuo, Daily Bread and Of The Trees, among others. It's time to gear up, head outdoors and send him off in a fashion only his truest fans know.
You can sign up for pre-sale passes here and check out his announcement below.
View the original article to see embedded media.
Follow GRiZ:
Facebook: facebook.com/mynameisGRiZ
Twitter: twitter.com/Griz
Instagram: instagram.com/griz
Spotify: spoti.fi/3hEXfjz