AI is sending shockwaves through the music industry faster than anyone could have anticipated.
It was less than two months ago when Grimes issued a groundbreaking open invitation: use her vocals to generate an AI "sung" Grimes single, and receive an equal split of the ensuing royalties. In the wake of another major revelation—that Universal Music had pressured streaming services to remove AI-generated songs attributed to Drake and The Weeknd—Grimes' approach was characteristically heterodox in the moment.
However, in a major development, TuneCore, a leading distributor for independent musicians, has announced a new pilot program which offers "a responsible way for music creators to participate in creation using AI tools and technology."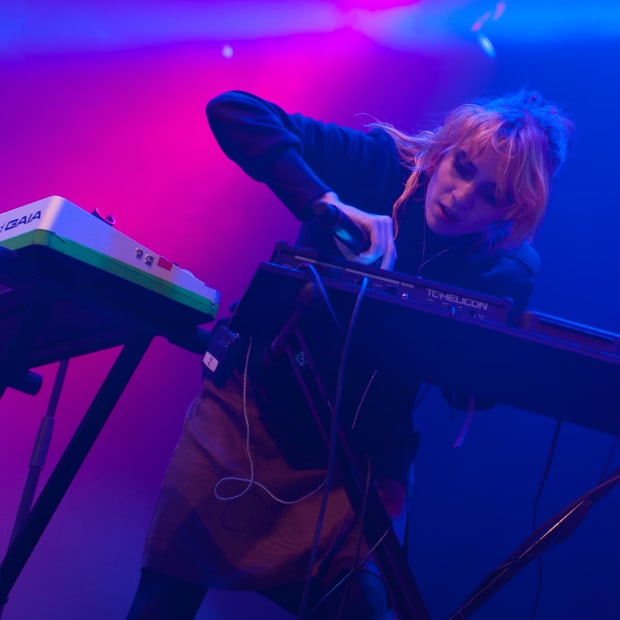 The partnership encompasses the AI studio CreateSafe, which developed Grimes' Elf.tech, a platform allowing artists to create AI-generated Grimes songs and push them to distribution. Purportedly the first of its kind, the move feels like a watershed moment, establishing a blueprint that other artists, labels and distributors can potentially follow.
"Very stoked to be working with CreateSafe and TuneCore to enable their users to distribute collaborations with GrimesAI to all major streaming platforms!" Grimes said in a press release. "Through this unique pilot partnership, I can consent to the use of my voice in other creators' releases, share revenue and easily distribute everyone's work. Excited to be trying new things!"
For TuneCore, the move is part of its long-term approach to adopt AI tech. As AI-generated Grimes content is released, the company says it will verify whether or not songs meet existing DSP guidelines while simultaneously ensuring royalty splits are calculated and distributed.
"By joining forces with Grimes and CreateSafe, TuneCore becomes a first mover in the space, providing artists the opportunity to engage with AI technology in an innovative, streamlined process that provides tangible value and enables consent, control and revenue splits at scale," added TuneCore's CEO, Andreea Gleeson. "Going forward we're eager to explore similarly innovative initiatives on behalf of our artists."