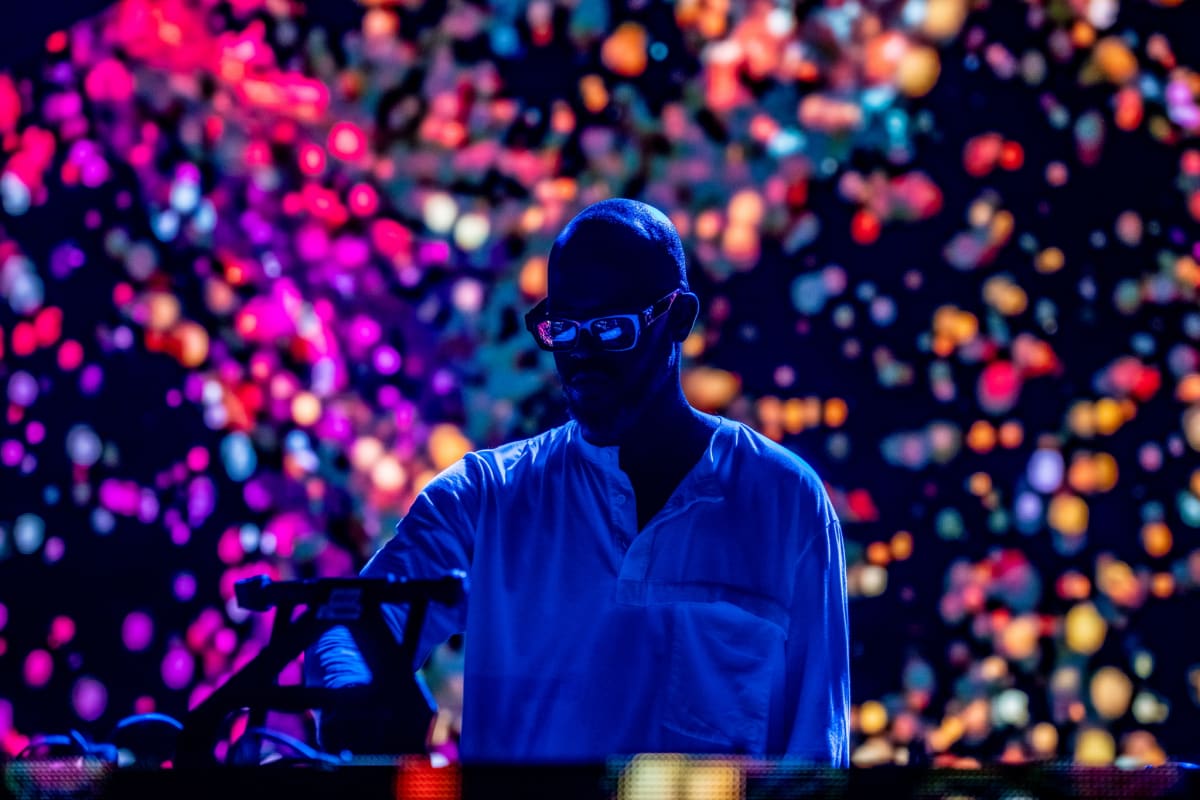 "Can't Get Over" – nimino, Lucas Geddes
Lucas Geddes' wistful lyrics and nimino's warm piano chords form the core of "Can't Get Over." The simple yet striking elements bring the all-too-familiar theme of the track to life, "the realization of the toxicity in a relationship after the fact."
"Colorblind" (WhoMadeWho Remix) – RY X
Featuring fan-favorite artists like Carlita, Anfisa Letyago and Frank Wiedemann, the remix album for RY X's Blood Moon LP is chock-full of introspective dance music. The very first track off the remix album, WhoMadeWho's percussion-led take on "Colorblind", is arguably one of the finest.
"Nothingness" – Mustafa Ismaeel, Enamour
"Nothingness" is a jazzy, mid-tempo tune that combines a club-crafted bassline with a steamy saxophone to "focus on the groove while conveying emotions in a subtle manner."
"Iphathi" (Kususa remix) – Aytiwan, Idd Aziz
Syncopation and a sharp percussive motif give Kususa's remix of "Iphathi" a unique character, diverging from the synth-driven soundscape of the original.
"The Rapture Pt.III" – &ME, Black Coffee
Each edition of &ME's "The Rapture" manages to top the last. The latest one, "The Rapture Pt.III" preserves the lush piano melodies and rousing rhythms the series is known for, adding a cherry on top with the magic touch of Grammy-winning artist Black Coffee. "The emotion of this song shares the musical bond I've built with &ME over the years," Black Coffee said on the collaboration.
"After Saturday Night" – Sparrow & Barbossa
Sublime curation and marathon sets are a couple of the reasons why Berlin collective Keinemusik is considered one of the most sought-after acts at the moment. During an epic ten-hour Saturday night takeover of Brooklyn Mirage last month, they played "After Saturday Night" at dawn, the lyrics enveloping the dancefloor in euphoric energy, cementing the song as a sunrise anthem.
"Talk To Me" – Dyzen
Chirping birds sampled in the background for texture, epic chords filtering through a tender progression, a charming piano melody, and tender vocals conjure melodic bliss on "Talk To Me."
"My Time With You" – Lee Burridge, Lost Desert
It's always a treat when Lee Burridge and Lost Desert come together on a track, especially one filled with twinkling synths and plucky bass like "My Time With You."
"Lost & Found" – Gorgon City, DRAMA
Another match made in heaven is Gorgon City and DRAMA. They first came together in 2021 on "You've Done Enough," one of Gorgon City's biggest tracks with over 60 million streams on Spotify. Two years later, they've reunited for "Lost & Found," a breezy track from Gorgon City's latest album Salvation.
"Dreaming" (Orekid Remix) – Pehr Pehr
Orekid's remix of "Dreaming" feels like a cool breeze, tranquilizing with its tender vocal chants and warm percussion.
Stream the full collection below.