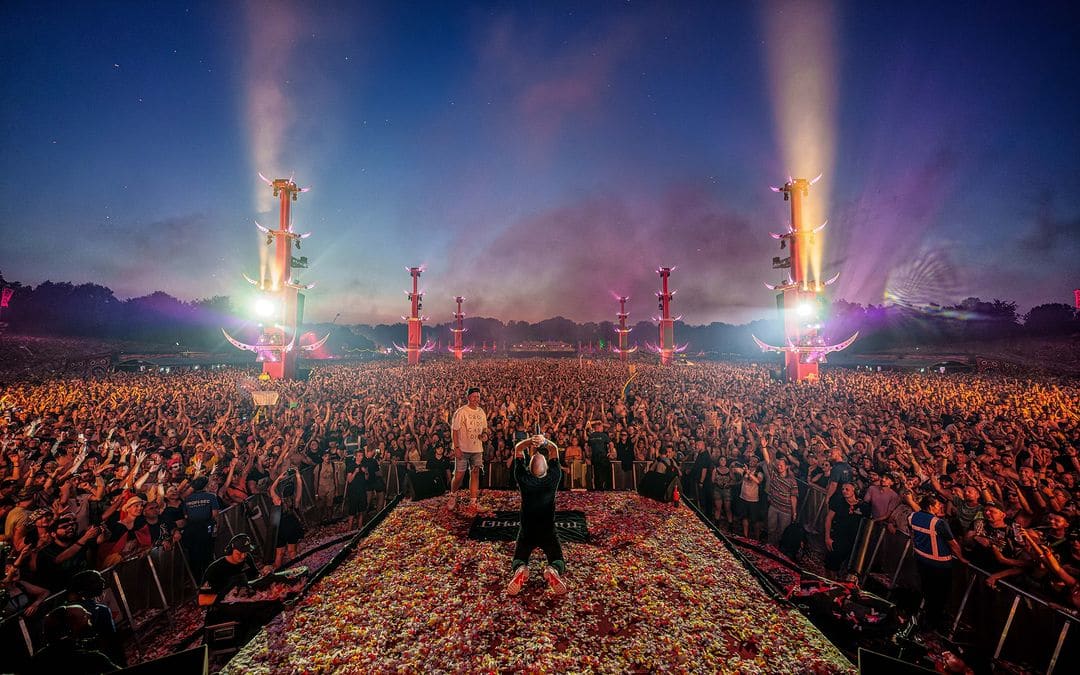 DJ The Prophet, whose deeply influential work led to his recognition as the "Godfather of Hardstyle," has retired from the music industry.
Revered as one of the genre's pioneers, The Prophet played a pivotal role in shaping the sound and culture of the global hard dance scene. The Dutch DJ, producer and Scantraxx founder leaves behind a remarkable legacy spanning over three decades, during which he became an icon known for pushing the limits of hardstyle.
The electronic music legend hangs up his headphones after a historic final performance at the 2023 Defqon.1 Festival in the Netherlands, where his loved ones joined him onstage for a proper sendoff.
The Prophet, whose real name is Dov Elkabas, took to social media to announce the news in a poignant post, thanking his fans and paying homage to the evolution of his beloved hardstyle genre.
"As I sit here, reflecting on the incredible journey as DJ The Prophet, a wave of emotions engulfs me," Elkabas wrote. "It is with a heart filled with both gratitude and a touch of melancholy that I write this today, to express my deepest appreciation for the neverending support you have showed me over the past 35 years of my career."
"Every artist dreams of having a connection with their audience, of reaching deep into their souls and guiding them on a journey through music," he continued. "Throughout the years, I have been blessed with the rare connection that i share with you. The memories we have shared on this ride are priceless."
View the original article to see embedded media.
Follow DJ The Prophet:
Facebook: facebook.com/djtheprophet
Twitter: twitter.com/djtheprophet
Instagram: instagram.com/djtheprophet
Spotify: tinyurl.com/2uckdb73