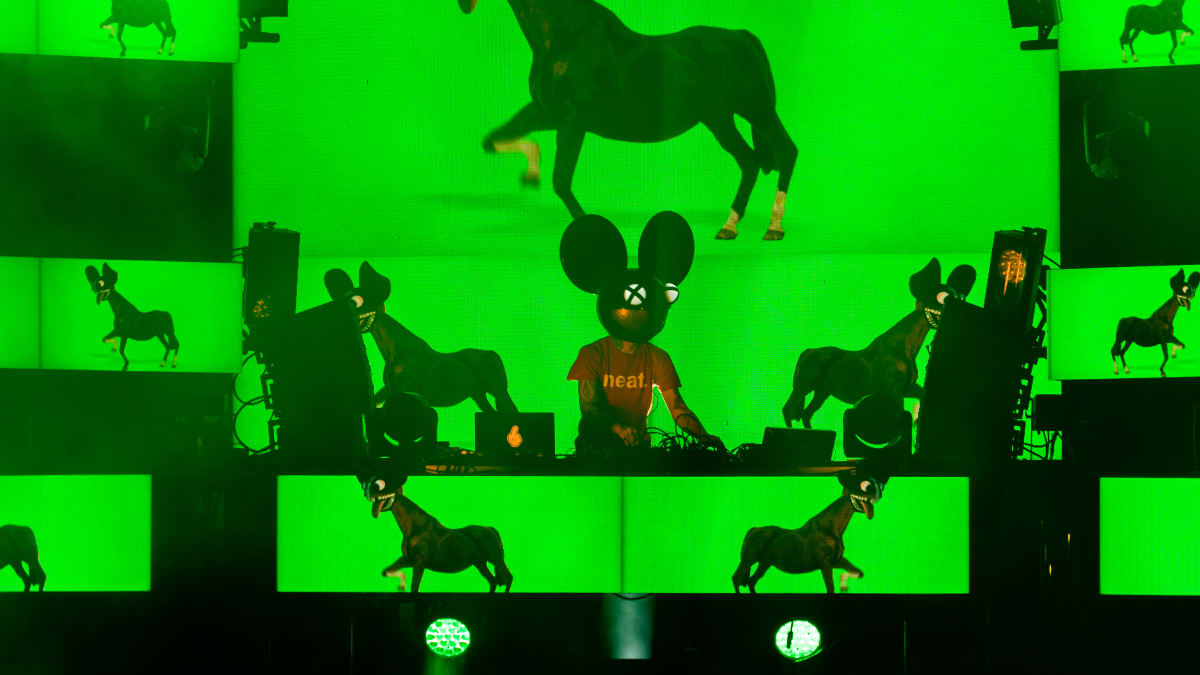 Are most DJ sets at major music festivals pre-recorded? The answer is yes, according to deadmau5.
In a recent livestream, a clip of which was shared on YouTube, the electronic music icon and mau5trap founder even shared the "dead giveaway" to tell if a DJ set is pre-recorded. deadmau5 advised attendees of major festivals to pay attention to a key component: the visuals. When the music perfectly aligns with the visuals onstage, he said, the DJ is likely using a playback system.
"When shit is so immaculately timed that everything is f***ing lining up, that means it's on a playback system," deadmau5 said. "What do they do up there? Twiddle filter knobs and clap, yes, absolutely. That's all you can do."
deadmau5 explained that at major festivals, like EDC, the production timeline and scheduling are so rigorous that artists typically pre-record their performances. He claimed that DJs play pre-recorded sets "most of the time" to adhere to these time constraints.
"Most major festivals, you have to play a pre-recorded set," he explained. "Like EDC, I would be surprised if somebody actually played a set that wasn't pre-recorded, to be honest. Because there's such a big deal to the f***ing artist and the production schedule and the timeline and all that stuff that they wouldn't want to f*** up."
Watch the YouTube clip from the stream below.
FOLLOW DEADMAU5:
Facebook: facebook.com/deadmau5
Twitter: twitter.com/deadmau5
Instagram: instagram.com/deadmau5
Spotify: spoti.fi/3otTHVp