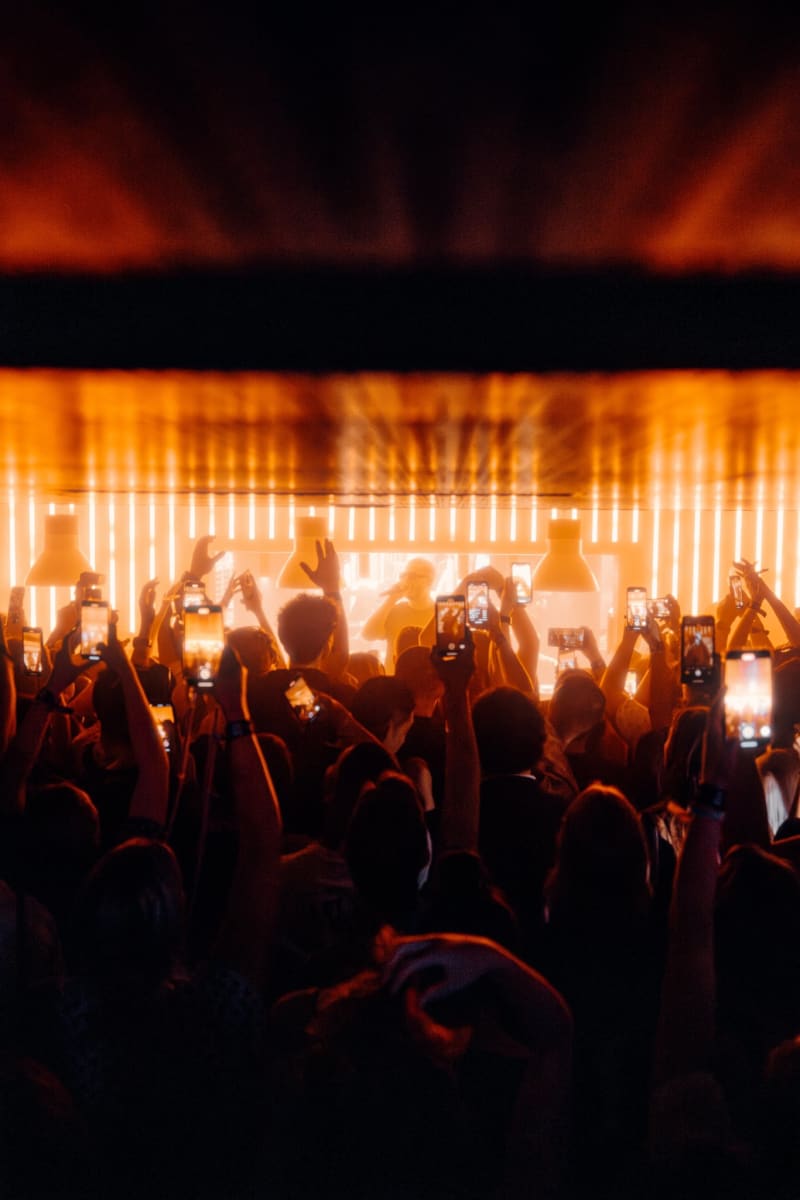 Picture this: you walk into your local Mickey D's expecting a quick Big Mac fix, only to find the place transformed into a full-blown rave with DJ Snake.
Snake recently took over a McDonald's restaurant on the Avenue des Champs-Élysées in Paris, hosting an in-store pop-up rave to celebrate his partnership with the iconic fast food chain. The show was one summer removed from the French superstar's historic headlining concert at the Parc des Prince stadium, where performed for roughly 60,000 more people.
Tables were cleared to make room for an improvised dancefloor and cash registers were replaced with Snake's turntables before he took the stage—well, counter—at 10pm. McDonald's employees continued to hustle in the kitchen behind him, fist-pumping and raving as he threw down his menu of hits. Talk about a perk.
Snake's impromptu McDonald's rave coincided with the launch of an exclusive capsule collection from his Pardon My French apparel brand, which developed a line of products incorporating the company's epochal Golden Arches.
Some might call it a bizarre mashup of food and electronic dance music, but Snake has proven that creativity knows no bounds. He recently became the first European artist to have his own McDonald's meal, creating his own signature menu based on several of the brand's recipes: a double cheeseburger, fries, sugar-free Coke and a caramel sundae.
"I spent my childhood birthdays at McDonald's," Snake said in a statement. "They're great memories for me with my family and friends. And now it's a landmark when I'm on tour all over the world, at the end of our shows we often stop at McDonald's."
FOLLOW DJ SNAKE:
Facebook: facebook.com/djsnake.fr
Twitter: twitter.com/djsnake
Instagram: instagram.com/djsnake
Spotify: spoti.fi/2Ydtfoq