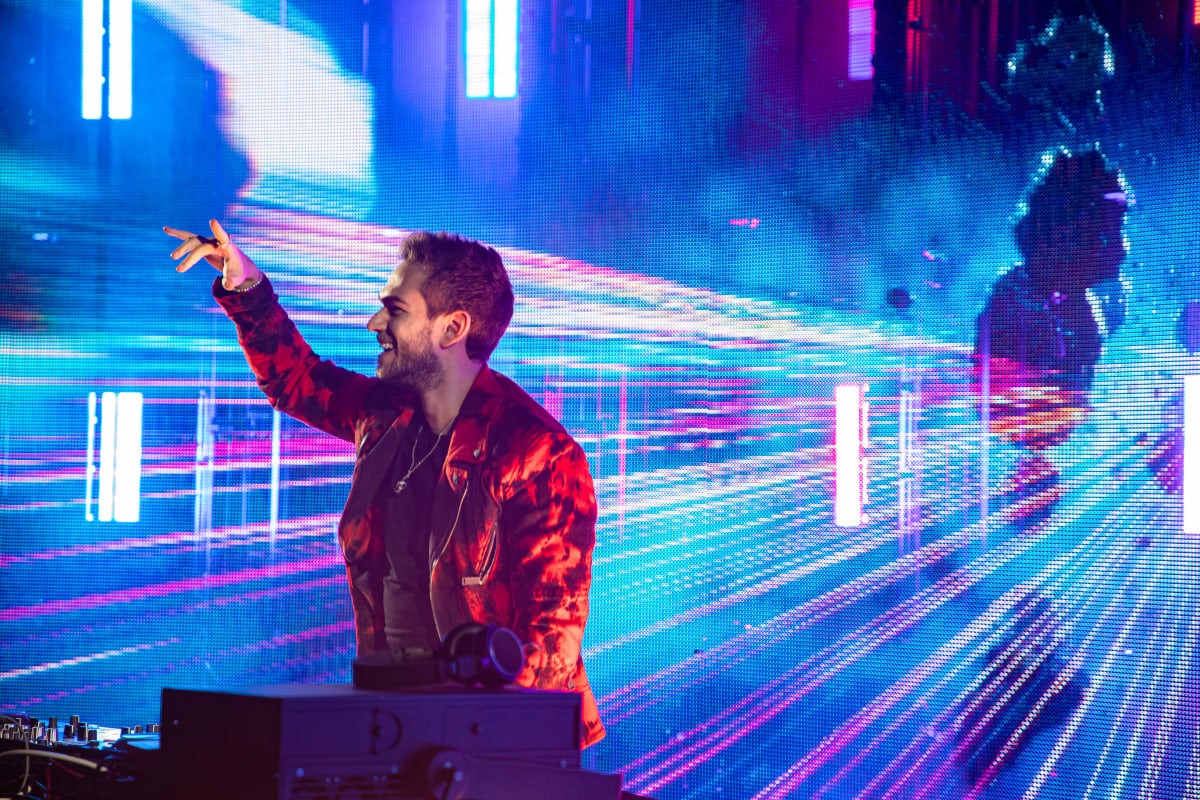 When the beat dropped, she dropped too.
A pregnant woman, Cristina Celis, had her EDC Las Vegas experience abruptly remixed after going into early labor while attending the festival, she revealed on social media.
After Grammy-winning electronic music superstar Zedd caught wind of a rumor that "someone gave birth at the stage" during his performance, he took to Twitter to seek out the mother. Celis responded less than an hour later and identified herself, tweeting that she had "a beautiful baby girl" after being safely transported from the festival grounds to a nearby hospital.
Talk about a labor of love.
"So happy you're both healthy and that I had the honor to be the soundtrack," Zedd replied.
In an adorable ode to the festival at which she was "attended," the baby's middle name is Daisy, Celis said.
"Thank you to the first aid team for all your help, you were all super helpful and caring," she tweeted. "This was going to be our last EDC for the next couple of years. Can't wait to show our little raver the ways."
Believe it or not, this isn't the first time Zedd has used Twitter to seek out a fan in the name of altruism. Back in January 2022, he teamed up with a registered nurse to surprise a critically ill fan in her hospital's intensive care unit. Zedd bought the patient a brand new iPad, uploaded a personalized video message and overnighted the device.
One of the world's largest electronic dance music festivals, EDC took place May 19-21 at the Las Vegas Motor Speedway. This year's festival featured performances by Martin Garrix, Alison Wonderland, David Guetta, Tiësto and many more.