Dance music at its core is a perfect union of seemingly disparate global sounds and few festivals bring them all together quite like Airbeat One.
The celebrated German festival property of 20 years rang in its milestone anniversary in style, all while providing a feeling that this tenured brand remains on the ascendant.
Over 70,000 daily visitors hailing from 50 countries were captivated by the sounds of Hardwell, Charlotte de Witte, Steve Aoki and many more. Hundreds of artists in total took to Airbeat One's five thematic stages over the weekend, including the main stage, which was inspired by Berlin's architectural landmark, the Brandenburger Tor. While the event draws large scale daily crowds, the blueprint for the grounds is strategic. All five stages retain energized audiences throughout the day and into the morning's early hours while ensuring there's always enough room to dance freely.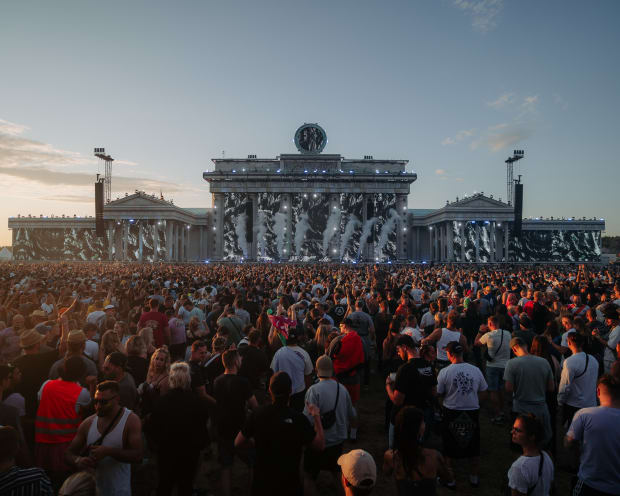 From the hard dance themed programming on the fiery Eagle stage to the psychedelic canopy enveloping the psytrance centered Second stage hosted by Indian Spirit, Airbeat One is consciously fostering an environment of inclusion that promotes electronic music tastes of all walks. The festival additionally includes thrills that only seek to amplify the experience with carnival rides, bungee-jumping and a Ferris wheel for photogenic opportunities from a bird's eye view.
However, no matter where you walk on the grounds it's clear Airbeat One curators have rigorously refined the experience over two decades developing the knowledge to capably cater towards fans of nearly all dance music genres simultaneously—a task easier said than done.
The programming on the larger-than-life main stage alone brought together a slew of meteoric artists from a wide-range of creative paths. Despite the wide-range, the crowd remained animated throughout even during moments of contrast such as during the hand-off from the accessible mainstage house sounds of Öwnboss to a pummeling techno set from EDM.com Class of 2023 star Indira Paganotto.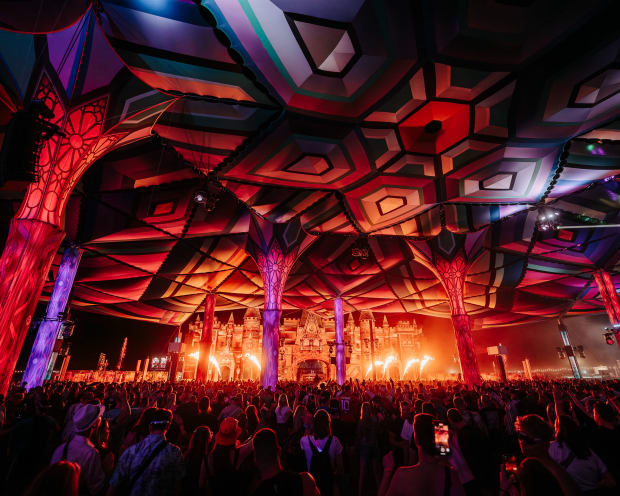 The festival's decision to focus on Germany in 2023 came from a desire to pay homage to the festival's roots. The move was supported by a formidable offering of German DJs who had audiences hinging on their every word.
Festival globetrotters and German natives alike were equally captivated by the bass and bounce of HBZ, the melodic house of Fritz Kalkbrenner and Scooter's show-stopping crowd of diehard supporters as they were by the festival's marquee headliners, a true testament to the strength of the country's pride in its local culture.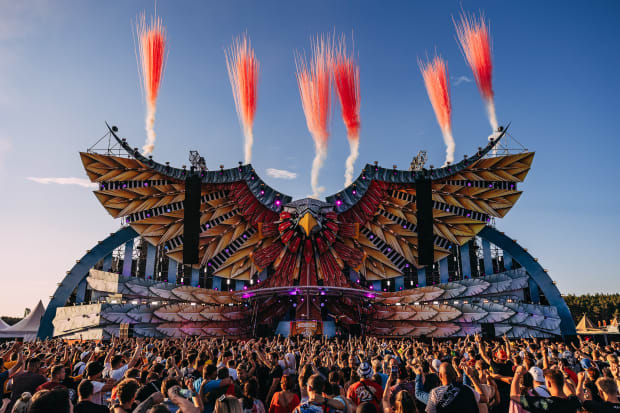 True to its theme, "Edition Home – Germany," Airbeat One 2023 marked an opportunity to celebrate Germany's unending influence on the global dance music scene. Even with two decades of magic collectively in the books, there remains a feeling that Airbeat One still has many more impactful chapters ahead as it seeks to spotlight dance music's major cultural geographies one by one.
Next year's edition of Airbeat One will see France as the focus of its theme. Airbeat One 2024 is slated to take place July 10th through the 14th.
FOLLOW AIRBEAT ONE:
Facebook: facebook.com/airbeatone
Twitter: twitter.com/airbeatone
Instagram: instagram.com/airbeatone
Website: airbeat-one.de