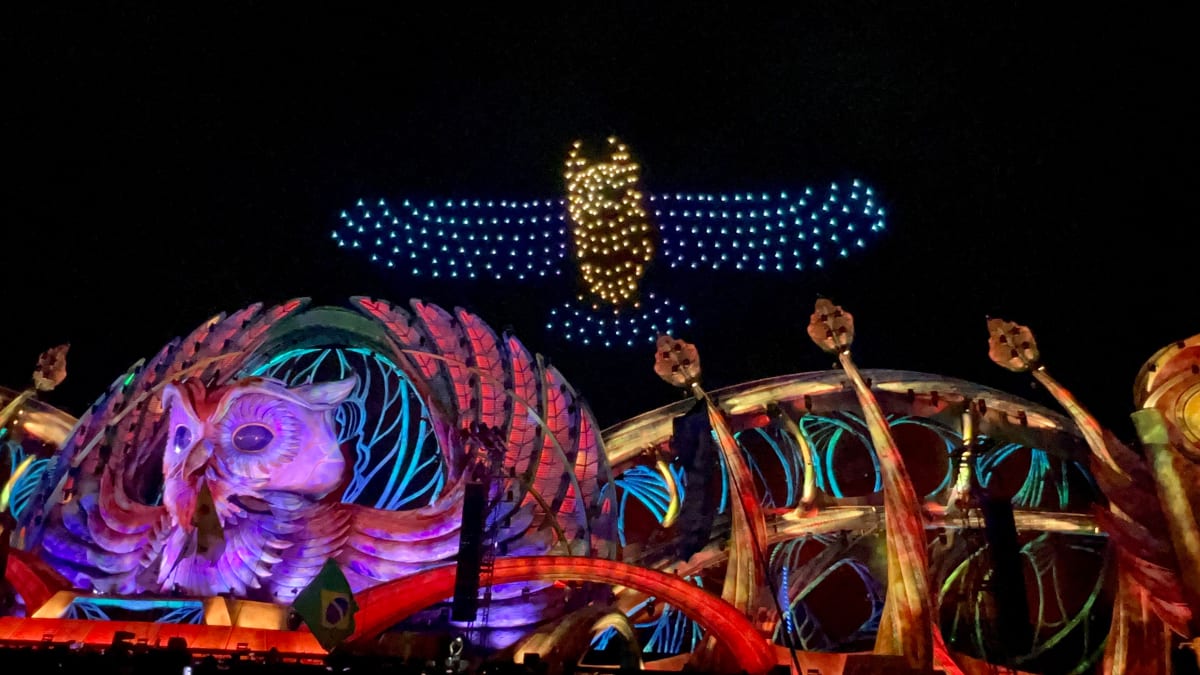 One of the many reasons ravers love EDC Las Vegas is its dazzling drone shows. However, they're usually not prepared to get hit by one.
Jacquelyn Heywood was the unfortunate victim of a drone that had gone haywire at EDC this year. The drone collided with her during GRiZ's set on the first night of the festival, hitting her in the jaw and partially on her neck, she said in a TikTok video.
Heywood was able to obtain the footage from the drone's vantage point, highlighting the moments before everything when awry.
View the original article to see embedded media.
Thankfully, Heywood is okay and in good spirits. The drone collision luckily only left a small bruise on her jaw, she said. Insomniac Events, EDC's promoter, did their due diligence as well and reached out to ensure everything was fine.
Rogue drones be damned, tickets for next year's EDC Las Vegas, which is scheduled for May 17-19, 2024, are already on sale. You can purchase passes and keep a pulse on the festival's developments here.
View the original article to see embedded media.