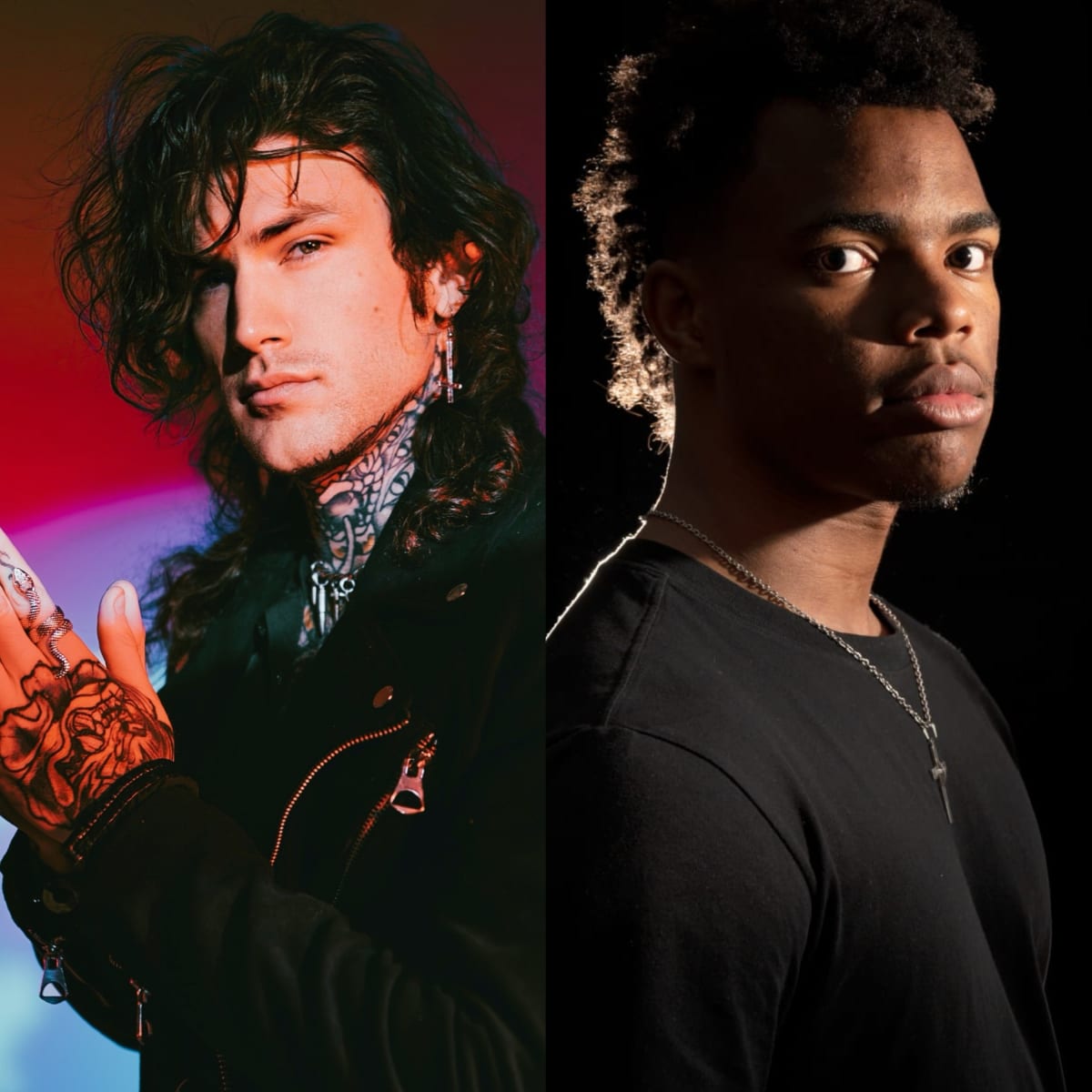 In a dramatic return to Monstercat, Pixel Terror and Ace Aura have unleashed a brand new collaboration, "Arcadia."
The captivating track finds both artists leaning heavily into their distinct, bass-centric sounds. "Arcadia" is the embodiment of a video game OST, with 8-bit nostalgia washing over throughout its arrangement.
Kicking things off with a fast-paced chiptune intro accompanied by retro game samples, "Arcadia" quickly embraces punchy synths and pounding percussion to round out its distinct color bass feel. That unique style is a staple of Ace Aura, a budding bass music star who was named to the EDM.com Class of 2022.
"The sounds of Ace Aura and Pixel Terror go together like Sonic and Knuckles," said Pixel Terror. "With 'Arcadia' being one of our most requested collabs, it was only a matter of time before we joined forces, and soon the highly-anticipated arcade anthem was spawned. This won't be the last of its kind from me, but will certainly hold the crowd over while I venture into newer, more unknown territory."
Listen to "Arcadia" below and find the new track on streaming platforms here.
FOLLOW PIXEL TERROR:
Facebook: facebook.com/PixelTerrorBass
Twitter: twitter.com/pixelterrorbass
Instagram: instagram.com/pixelterrorbass
Spotify: spoti.fi/3wOBxSs
FOLLOW ACE AURA:
Facebook: facebook.com/AceAura
Twitter: twitter.com/OfficialAceAura
Instagram: instagram.com/aceauramusic
Spotify: spoti.fi/3ntk24M